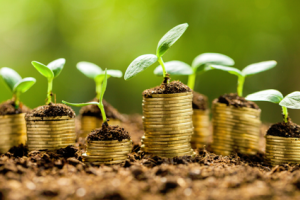 After a smoking-hot performance during 2018, cannabis-related stocks have cooled quite a bit in 2019. Many popular names such as Tilray (TLRY), Canopy (CGC), and Cronos (CRON) are 25% to 50% off their 52-week highs.
This may actually prove to be a good thing for both investors and the three firms that are set to launch new Cannabis based exchange-traded funds (ETFs) in the coming days.
The initial speculative rush into weed stocks was based on the notion that as society, business and regulatory landscapes evolve in the 21st century. The upside potential of cannabis as an emerging investment was presented near blue-sky potential with some analysts, predicting multiple $100 billion opportunities, which together would comprise a $5 trillion-dollar industry over the next decade.
But investors were faced with a wide range of unproven business models, management teams and the sky-high valuations certainly assures that many companies will fail as the winners are separated from losers.
For those that didn't want to try to pick individual companies, but rather use a fund to invest across the whole sector, there were very few choices. The most popular and oldest cannabis-focused exchange-traded fund is Alternative Harvest ETF (MJ).  It invests in companies that cover the spectrum of recreational to pharmaceutical applications and businesses that supply equipment for growing and packaging products.
Now, starting this week, investors will have three more cannabis exchange-traded funds to choose from. And I think with the speculative fever having cooled, the time is perfect for investors to take a look at these products for gaining broad exposure to the sector.
Here are the three funds and their general approach:
Advisor Shares Pure Cannabis ETF under the ticker YOLO will become the first actively managed ETF with a dedicated cannabis investment mandate domiciled in the U.S.
The portfolio manager believes today's new era can be viewed in similar regard to post-Prohibition, commencing a growing acknowledgment and understanding of cannabis. The industries that comprise the multi-billion dollar cannabis universe represent a new frontier, where proper caution and due diligence must be exercised surrounding its regulations and risks, in seeking attractive long-term cannabis investment opportunities.
It will allocate across a universe of primarily U.S. and Canadian cannabis companies engaging in legal business, which span different industries, including those specializing in consumer products.
"We feel cannabis stands poised to become a market disruptor and long-term emerging growth opportunity, especially as societal, business and regulatory landscapes evolve," said Dan Ahrens, managing director of AdvisorShares and portfolio manager of YOLO.
Evolve U.S. Marijuana ETF will trade under the ticker USMJ.  The fund will focus on U.S.-based cannabis companies, as was noted: "The cannabis opportunity in the U.S. is similar to that of Canada a couple of years ago, but in many respects has the potential to be exponentially larger," said Raj Lala, President, and CEO at Evolve.
Evolve has experience with agriculture-based companies through its management of the existing SEED Fund and hope to bring that breadth and depth of expertise to the U.S. cannabis space.
It believes that investors want broad exposure to the market through an index. Active management is essential in the burgeoning cannabis space given the ongoing regulatory environment and the significant volatility of the cannabis.
Horizons US Marijuana Index ETF will trade under the ticker HMUS on the Canadian-based NEO exchange.
HMUS is designed to provide exposure to the performance of a basket of publicly-listed companies, having significant business activities in, or significant exposure to, the marijuana or hemp industries in the U.S. Constituent companies will primarily include those with business activities as a producer, developer, or supplier of marijuana or hemp-based products, and can also include companies focused on investments in the Marijuana or Hemp industries.
Note, Horizons ETFs will not invest the assets of HMUS on a discretionary basis, but try to track an underlying index with a predetermined weighting of each component.
Note: This article originally appeared at Option Sensei.
Category: ETFs