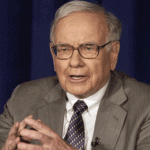 At the 51st Berkshire Hathaway annual shareholder meeting, here's some of what Warren Buffett had to say to his shareholders and the insight into how he's thinking about investing these days.
The "Woodstock for Capitalists" took place last weekend, which is the Berkshire Hathaway (NYSE: BRK-B) annual shareholder meeting. It offered plenty of insight and wisdom from perhaps the greatest investor of all-time, Warren Buffett.
The annual meeting is always a huge event, with this year marking the 51st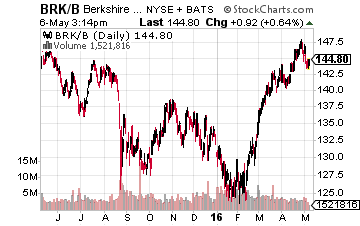 anniversary. And, Buffett didn't disappoint. He and his partner, Charlie Munger, spent hours mingling with shareholders and answering questions.
Now, Buffett needs no introduction, and his track record should speak for itself. Shares of Berkshire Hathaway have risen 1,600,000% since 1965, yes that is 1.6 million percent, whereas the S&P 500 is up 11,355% over the same period.
With just that in mind, here is the top three key takeaways from Buffett's Berkshire Hathaway meeting:
Warren Buffett Annual Meeting Takeaway No. 1: Don't Overthink the Election
Warren Buffett says that everything will be fine, regardless of who's President. Now, Buffett is a Hillary Clinton supporter, but even if Donald Trump wins, Buffett says that won't be a big problem.
Buffett feels that Berkshire and the economy will do fine regardless of who's President, saying that not one president would derail the United States economy. Overall, he thinks that the economy and country are headed in the right direction.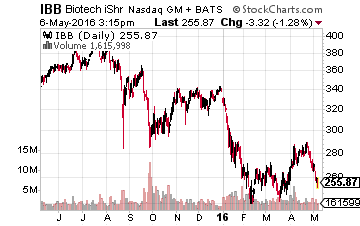 Along those lines, you can't overthink the election and shouldn't base your decisions on who may become president. The key is to take advantage of selloffs by buyinggood stocks at cheap prices.
For example, the iShares NASDAQ Biotechnology Index (NASDAQ: IBB) is down 25% year-to-date over worries that the next President will go after more drug companies over price hikes. However, many of the companies in this index have nothing to do with drug prices. With that, this political pressure could lead to increased M&A in the space and create opportunities.
Warren Buffett Annual Meeting Takeaway No. 2: You Can Do It Yourself
Buffett has never been a big fan of Wall Street and he took the time at this year's Berkshire meeting to take hedge funds to task. Buffett calls hedge funds a "huge minus" for those that invest in them.
Buffett has had a long running bet with Protege Partners that the market can outperform hedge funds. Since the bet started in 2006, Buffett is well ahead — the return of the S&P 500 was up nearly 66% from 2006 to 2016 while the hedge fund index was up just 22%.
The key lesson is that individual investors can do better than hedge funds. Part of that includes investing in low-fee S&P 500 indices.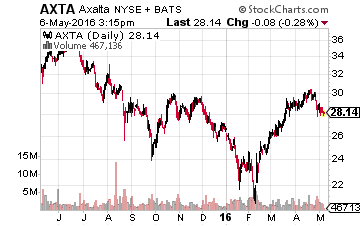 But Buffett has said that many investors have solved their investment problem by simply buying Berkshire Hathaway shares. As noted earlier, shares of Berkshire have crushed the overall market since 1965.
With that in mind, you can invest in Buffett-like stocks on your own. Some of the best opportunities lie in small-cap stocks that fit the Buffett mold but are too small for him to own. Nonetheless, one smaller-cap that he's been buying of late is Axalta Coating Systems (NASDAQ: AXTA). This company operates in the auto refinish business and is a key component of the resilient auto repair market.
RELATED: How to earn 7% a year from a specialty bank in as little as 5 minutes.
Warren Buffett Annual Meeting Takeaway No. 3: The Lesser Of Two Evils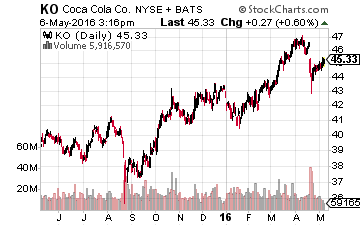 Two of the most talked about names at the Berkshire annual meeting were Coca-Cola (NYSE: KO) and Valeant Pharmaceuticals (NYSE: VRX). Buffett adamantly defended his Coke investment at the Berkshire meeting. He says that blaming obesity on soda is "quite spurious," and notes that there's no evidence that trading in soda for "water and broccoli" will get you to 100 years old.
So while Buffett loves sugary sodas, he doesn't like pharma companies that have aggressive price hikes. He despises the likes of Valeant. At the Berkshire meeting, Buffett called the business model of buying up other pharma companies as "enormously flawed." Buffett's partner, Charlie Munger, chimed in and said, "Valeant is a sewer."
It's an interesting angle and one that I don't necessarily agree with. More specifically, I believe there are pharma companies out there worth owning. Meanwhile, what's the long-term future of Coca-Cola, I'm not sure.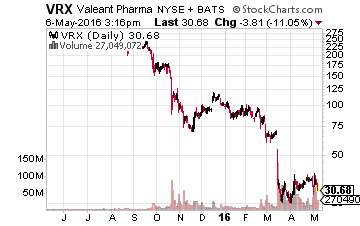 Buffett doesn't invest in companies he doesn't understand — a sound philosophy. However, not all pharma companies are as complicated as Valeant. In particular, Valeant shares have fallen 84% over the last year, but there are still stocks worth buying due to the Valeant fallout.
In the end, Buffett might not have all the answers, and we might not always agree with his investments, but we can't deny his success. Berkshire hasn't outperformed for over half a century because of some magic formula; if anything, Buffett is that magic formula. The key Buffett takeaways for the next year are to focus more on your portfolio and less politics, stop listening to Wall Street so much, and stick to simple companies that sell simple products.
While Buffett is nicknamed the 'Oracle of Omaha' for good reason, he is not the only investors capable of finding great companies at attractive prices that sell simple products that will always be needed.
Recently, Tim Plaehn, income expert with Investors Alley, met with the CEO of one of America's fastest growing specialty banks, and what he told me just blew me away.
This bank didn't take TARP money or other taxpayer bailouts–or any other bailouts for that matter–back in 2008 or ever.
This bank didn't get tangled up in risky mortgage-backed securities, credit default swaps, stress tests, FDIC watch lists… you name it.
The CEO told Tim how his bank has been growing by leaps and bounds since even before the financial crash of 2008 and while impressive it's not what stopped Tim in my tracks.
This specialty bank in America's heartland is currently paying 7%.
He then shared with Tim exactly how his bank is able to pay so well and how everyday Americans (and Canadians!) can get in on this. Click here to find out.
Tim jotted down all of his notes and put them in this one report for you.
Click here for the full briefing that tells you exactly how and when to get started.
Category: What's Going On?