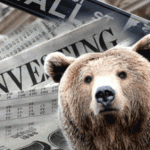 It's been a rough few weeks for stocks.
The weakness that had been confined to small-cap and international stocks has spilled over into US large cap stocks. The S&P 500 is now 5% off its all-time high and threatening the 200-day moving average for the first time since 2012.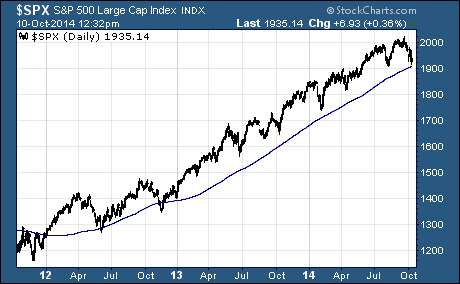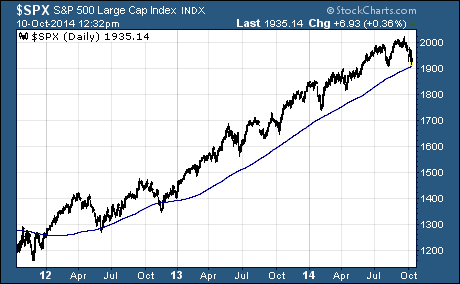 Needless to say, the pullback has sparked fear of a major correction or worse… a bear market for US large cap stocks.
At this point, it's too soon to tell what will happen. But there's no denying that pullbacks of this nature have been great buying opportunities over the last five years.
More often than not, the sectors that have had the biggest pullbacks have offered investors the most upside when markets rebound and move higher.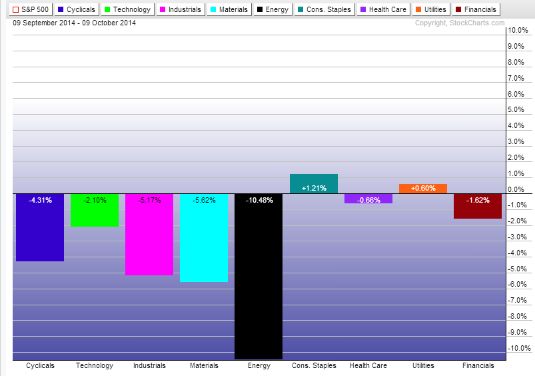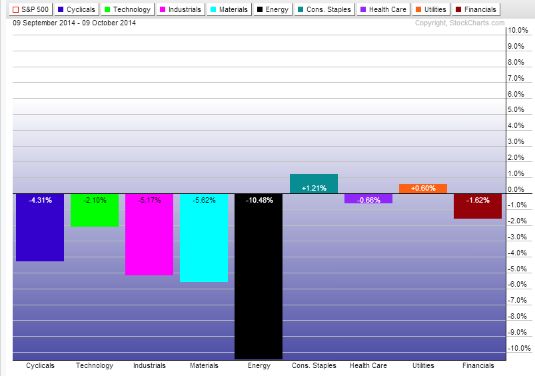 Over the last month, energy is down 10.48% and materials are down 5.62%.
If you're looking to 'buy the dip', I'd take a closer at the Energy Select Sector SPDR (XLE) or the Materials Select Sector SPDR (XLB).
The steep drop in energy and materials, combined with lowered 3rd quarter earnings estimates, gives stocks in these sectors a very good chance of beating expectations.
In other words, there's a good chance the selloff in energy and materials has been overdone. When the 3rd quarter earnings reports start coming in, I think we'll see ETFs like XLE and XLB rebound in short order.
Good Investing,
Corey Williams
Category: ETFs, Sector ETFs