Author Archive: Corey Williams
Corey Williams is the editor of Sector ETF Trader, an investment advisory service focused on profiting from ETFs and the economic cycle. Under Corey's leadership, the Sector ETF Trader has become one of the most popular and successful ETF advisories around.
In addition to his groundbreaking service, Corey is the lead contributor to ETF Trading Research, where he shares his insights about ETFs and financial markets three times a week. He's also a regular contributor to the Dynamic Wealth Report and the editor of one the hottest option trading services around – Elite Option Trader.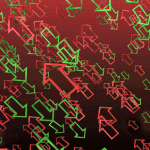 The stock market's ugly start to 2016 continued in February.  The S&P 500 is down 4.3% this year but it has managed a 3.7% gain over the last month. Let's dive into the details of the February ETF fund flows and other sentiment indicators that are driving the market action. The Emotion Driving February ETF […]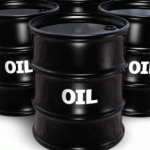 Oil and stocks are moving in lockstep with one another.  And oil is the one in control. If oil prices go up, stocks follow.  If oil prices go down, stocks follow.  If oil has a rare calm day, stocks are flat as well. It has happened time and time again over the last several months. […]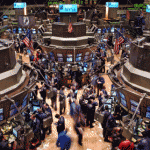 Investors are in for a tough year if January sets the stage for stock market's yearly performance.  The S&P 500 finished the month down 5%. What's more, the poor performance in January has meant that the S&P 500 finishes February with a loss 60% of the time. Technical February Stock Market Update The January selloff […]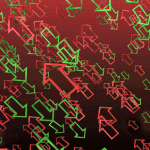 January was a horrible start for the stock market.  The S&P 500 is down 5% this year and 8.5% below the 52-week high.  The January ETF Fund Flows show investors generally sold ETFs holding stocks and bought ETFs that hold safe investments like US Treasuries. Let's dive into the details of the January ETF fund […]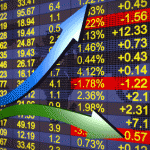 Leveraged ETFs have been a hot button issue as the ETF industry has grown in size. These leveraged ETFs are different than run of the mill ETFs.  Most ETFs hold a basket of stocks that move in concert with the underlying index.  But leveraged ETFs are different; they promise to deliver 2x or 3x the […]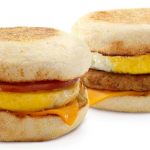 McDonald's $MCD reported upbeat financial results for the 4th quarter.  After years of struggling to find sales growth, the fast food giant's turnaround has investors hungry for more. The company's same-store sales grew 5% worldwide. And same store sales comparisons show US sales grew 5.7% in the 4th quarter.  The jump in sales is largely […]