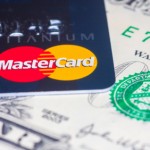 Mastercard (MA) shareholders have been rewarded with a 56% increase in the stock price so far this year…. a stellar performance for the credit card transaction processor.
MA's board of directors must be in the holiday spirit because they just gave shareholders a huge gift.  They announced a 10-for-1 stock split, an 83% increase in the quarterly cash dividend, and a $3.5 billion stock repurchase program. 
Needless to say, these actions are going to deliver shareholder value.  The stock is up more than 4% today.  And it should continue moving higher as investors jump aboard this great stock as it climbs to new heights. 
Investors who want to use an ETF to invest in MA have a few options.  MA is an interesting company because it's a technology company, but it can also be classified as a financial because they process financial transactions. 
Let's take a look at three ETFs with large holdings of MA. 
First and foremost, MA is a large cap growth stock.  If you're looking for an ETF with MA and other large cap growth stocks – the PowerShares Dynamic Large Cap Growth Portfolio (PWB) is the way to go.
MA currently makes up 3.35% of PWB's holdings.  The rest of the fund is spread out over 49 other large cap growth stocks like Visa (V), Boeing (BA), Walt Disney (DIS), and Celgene (CELG). 
PWB has an expense ratio of 0.59% and a dividend yield of 0.75%.
If you see MA as a company with great technology and want to own it, along with a basket of other great technology stocks, then the PowerShares Dynamic Technology Sector Portfolio (PTF) is the way to go. 
MA is the 8th largest holding in PTF.  It makes up 2.51% of the holdings.  Some of the other top holdings in PTF include Micron Technology (MU), Western Digital (WDC), SanDisk (SNDK), and Fiserv (FISV). 
This is a well balanced ETF with none of the 60 stocks making up more than 2.75% of the holdings.   It has an expense ratio of 0.65% and a dividend yield of 0.55%.
Another ETF with a portion of holdings in MA is the iShares US Financial Services ETF (IYG).  IYG has 3.94% of its holdings in MA.
This ETF is the choice for investors who want to own MA along with a basket of other top financial stocks.  IYG has a large holding of banks like JPMorgan Chase (JPM) and Wells Fargo (WFC), as well as other credit card companies like Visa (V) and American Express (AXP).
In total, IYG holds 109 financial services stocks.  It has an expense ratio of 0.45% and a dividend yield of 1.04%. 
Here's the bottom line…
MA is a great company with a management team committed to delivering shareholder value.  And there are a wide range of ETFs that have exposure to MA. 
If you want exposure to MA along with large cap growth, financial stocks, or technology stocks – there's an ETF that will fit your needs. 
Good Investing,
Corey Williams
Category: ETFs, What's Going On?