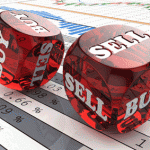 Last week the 'fear index', known as the VIX, spiked to its highest levels in 28 months…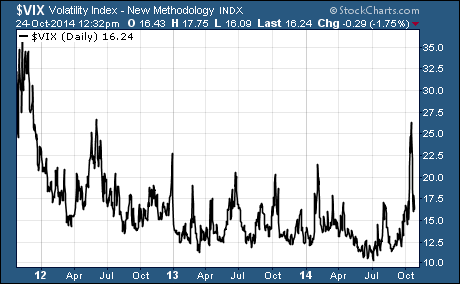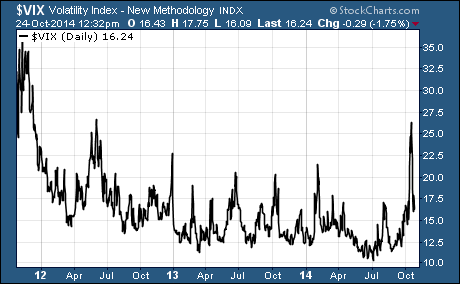 In short, the VIX measures the amount of volatility investors expect over the next 30 days.
When the VIX is high – investors are fearful and expecting a lot of volatility in the next 30 days. And when the VIX is low – investors are not expecting much market volatility in the next 30 days.
In other words, last week investors were more afraid of a major market meltdown than at any time in the last two years.
The high levels of fear drove investor to sell stock. And it triggered a hasty and painful correction in the S&P 500.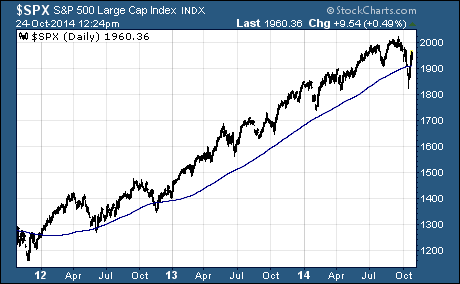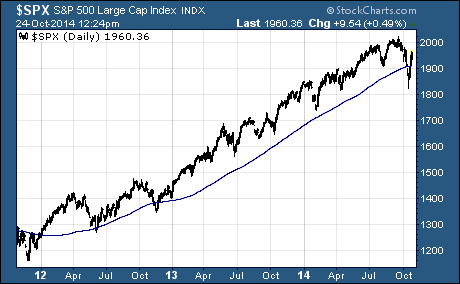 But the period of extreme fear didn't last long…
Over the last week, the 'fear gauge' has had one of the largest drops in the history of the VIX and the S&P 500 has come charging back.
As I pointed out last week…
"There's no denying that pullbacks of this nature have been great buying opportunities over the last five years. More often than not, the sectors that have had the biggest pullbacks have offered investors the most upside when markets rebound and move higher."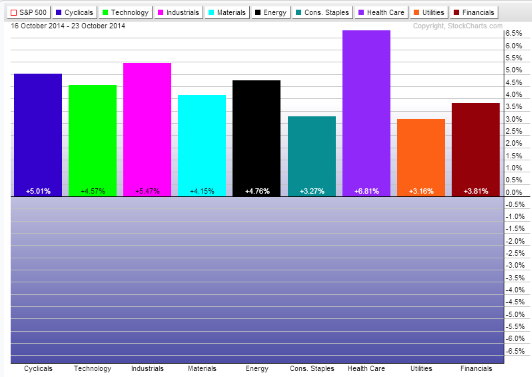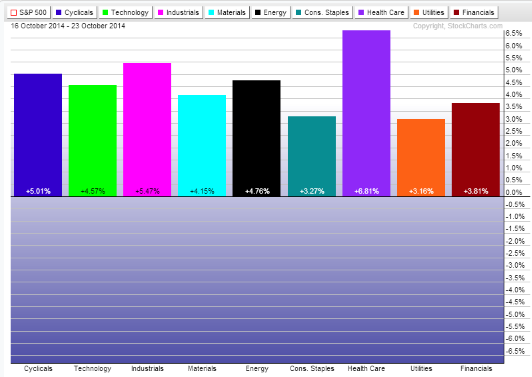 As you can see, healthcare and industrials are leading the way, but every sector in the S&P 500 has experienced a strong uptick over the last week.
I couldn't get the chart to cooperate with the time frame, but if you measure from the absolute bottom of the correction, you'll notice that Energy Select Sector SPDR (XLE) had the biggest drop during the pullback and it's had the largest bounce as well.
The question on everyone's mind is… where do we go from here?
Unfortunately, there's no easy answer. The markets have recovered from extremely oversold conditions and extreme levels of fear that we saw last week.
Here's one thing I think will help push the markets higher next week…
Many big money managers and hedge funds are underperforming relative to the market. Many of them are under the gun to deliver market beating performances in the 4th quarter.
The pullback and quick rebound is indicative of a large inflow of money by institutions looking to time the pullback and deliver market beating returns.
We'll likely see more intuitional money, as well as any investors that moved into cash over the last few weeks, redeploy that money in hopes of riding the market to the next new high.
Good Investing,
Corey Williams
Category: ETFs, Sector ETFs