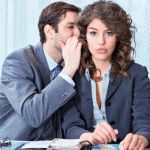 Every great idea has a beginning…
Over the last 20 years, ETF investing has been the fastest growing vehicle for investors to put their money to work. In fact, US listed ETFs have combined assets of $2 trillion.
Why use an ETF?
You must understand how and when to use ETFs in order to be a successful investor today. Quite simply, ETFs are the lowest-cost way for investors to diversify their investments.
And ETF investing isn't just for stocks… they also offer easy access to bonds, commodities, MLPs, IPOs, and just about anything and everything you can invest in.
The Most Popular ETF
The most popular ETF based on assets under management is also the first ETF ever created. The SPDR S&P 500 (SPY) began trading in January of 1993.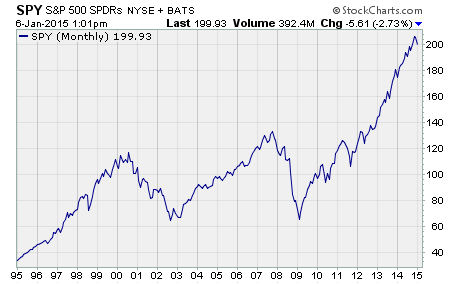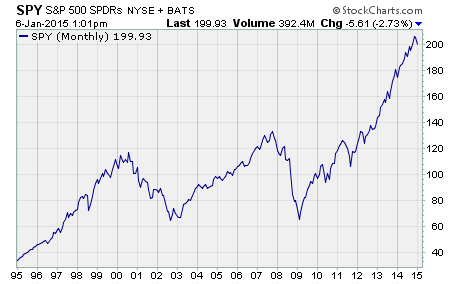 One share of SPY represents ownership of a fraction of each stock in the S&P 500 index. Since it came into existence, SPY has accumulated more than $200 billion in assets.
Other popular ETFs include the Vanguard Total Stock Market ETF (VTI) with more than $50 billion in assets, PowerShares QQQ (QQQ) with more than $40 billion in assets, and SPDR Gold Trust (GLD) with more than $25 billion in assets.
Who Uses ETFs?
ETFs are used by individual and institutional investors.
The way ETFs are structured and traded provides benefits to longer-term buy-and-hold investors as well as those who like to make shorter-term tactical changes.
As a result, their popularity continues to skyrocket among institutional and individual investors alike.
Here at ETF Trading Research, we focus on strategies and information for individual investors. Our goal is to bring you timely and profitable investment ideas that you can put to use right away.
Good Investing,
Corey Williams
ETF Trading Research
Note: Corey Williams writes and edits ETFTradingResearch.com. Sign up for our free ETF reports and free e-letter at http://etftradingresearch.com/free-sign-up. We're devoted to helping you make more money from ETFs.
Category: ETFs