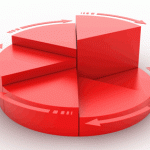 I'm sure you've noticed, the first quarter of 2014 hasn't been great for the stock market.  The S&P 500 is up a mere 0.5%.  But it's also within 1% of the all-time high.  So, it's not the end of the world either. 
As the quarter comes to an end, there are some very important changes taking place.
Right now, there's a rotation out of high-flying sectors like biotech and many of the momentum stocks that have been the big winners over the last year.  It's why we've seen the Nasdaq drop 3% off the highs while the S&P 500 is nearly unchanged.
Over the last week, the S&P 500 has begun moving higher again.  And we've seen new sector leaders emerge.
As you can see, high-flying momentum stocks are out of favor with investors while cyclical sectors and sectors with cheaper valuations have been on the upswing.
In fact, energy, cyclical, and industrials are leading the market higher.  Energy is up 2.2%, Cyclicals are up 1.53%, and Industrials are up 1.44%. 
Here's the thing…
We knew this would happen at some point.  The market moves in cycles.  Sometimes growth and momentum lead the way.  At other times, cyclical stocks are hot.  And at others, value and cheap stocks take the lead. 
Here's the upshot…
Cyclical and lower P/E sectors are taking the lead.  And they should continue to lead the market higher as economic data improves in the weeks ahead.
Good Investing,
Corey Williams
Category: ETFs, Sector ETFs