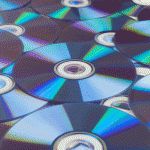 In today's ETF showdown, we're taking a look at software ETFs.
As you know, ETF providers like iShares, State Street, ProShares, and many others offer ETFs that sound similar.  But just because they have a similar name, doesn't mean they'll have the same performance.
When your hard-earned money is on the line, selecting the right ETFs are crucial to maximizing your profits and minimizing your losses. 
Let's take a look at three software ETFs… 
iShares North American Tech-Software ETF (IGV) is the most popular of the three ETF focused on software companies.  It has $1.15 billion in assets under management.
At a current price of $80.33, IGV is up 21% over the last year.  However, the recent market correction has pushed IGV down 2% in the first month of 2014. 
It has a dividend yield of 0.33% and an expense ratio of 0.48%. 
IGV tracks the S&P North American Technology-Software Index.  This index includes companies that are producers of client/server, enterprise software, internet software, PC, and entertainment software. 
It uses a modified capitalization-weighted index.  In other words, the 61 holdings are weighted according to the size of the company.    
The largest holdings are Salesforce.com (CRM) 9.54%, Oracle (ORCL) 8.65%, Microsoft (MSFT) 7.89%, and Adobe Systems (ADBE) 7.83%.
As you can see, one-third of this ETF is concentrated in the top five stocks.  That makes IGV a good choice for investors that want exposure to large-cap software stocks.
SPDR S&P Software & Services ETF (XSW) is the smallest of these industry ETFs.  It currently has $30 million in assets under management. 
It's under the critical $100 million in assets so it's in the danger zone as potentially being shut down.  But the XSW is a relatively new ETF.  It launched about a year ago.  That and the fact that it's a part of the SPDR family of ETFs means that it will likely stick around despite the lack of investor interest.
At a recent price of $86.25, XSW is down nearly 5% year-to-date.  On the bright side, it is up 31% over the last year.
It has a dividend yield of 0.45%.  And the expense ratio is 0.35%.
XRT tracks the S&P Software and Services Select Industry Index.  It's made up of 167 stocks.  The stocks are equally weighted.   
The equal weighting methodology puts more focus on the entire industry of stocks.  More than half of the holdings fall into the category of application software and internet software stocks.
This ETF is better for those who want smaller stocks to have an equal impact as the large cap software stocks.
PowerShares Dynamic Software Portfolio (PSJ) is another software ETF that's dwarfed by IGV.  PSJ only has $56 million in assets under management. 
At a recent price of $35.36, PSJ is down 2.1% year-to-date.  Over the last year, PSJ is up 23%.    
It doesn't pay a dividend and it has an expense ratio of 0.63%. 
PSJ is part of the Smart Beta Portfolio of ETFs.  It uses an Intellidex Index designed to outperform a standard market cap weighted index.  It uses price momentum, earnings momentum, quality, management action, and value to weight the stocks.
At any given time, PSJ holds only 30 stocks.  Currently the top holdings are Electronic Arts (EA) 5.78%, Splunk (SPLK) 5.51%, Adobe Systems (ADBE) 5.15%, and Activision Blizzard (ATVI) 4.81%.
PSJ is the ETF for those who are looking for the opportunity to outperform traditional market weighted ETFs. 
Here's the bottom line…
IGV is the traditional ETF with the market cap weighted index, XSW is an equal weighted ETF with a bigger focus on the entire industry, and PSJ is the new breed of Smart Beta ETFs that are seeking to outperform traditional indexes.
Good Investing,
Corey Williams
Category: ETFs, Sector ETFs