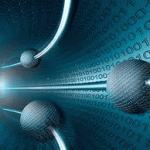 In today's ETF showdown, we're taking a look at Technology ETFs.
Technology stocks are quietly having a great year. But we haven't heard much about the steady returns tech stocks are producing.
The sector has been overshadowed by internet and other high flying growth stocks. Stocks like LinkedIn (LNKD), Twitter (TWTR), and Facebook (FB) started off the year with a bang but have since fallen out of favor with investors.
But if you dig a little deeper, you'll find that many technology stocks are having a great run this year. In fact, industry heavyweight Microsoft (MSFT) is up 15% this year to $44.00 per share.
Let's take a look at three ETFs you can use to profit from the strong performance of technology stocks.
Technology Select Sector SPDR (XLK) is the big dog in the world of tech ETFs. It has nearly $13 billion in assets under management. That's more than the next five largest tech ETFs combined.
It currently trades for $39.54. It's up 10.5% so far this year with all of those gains coming over the last quarter.
XLK has an expense ratio of 0.16%. And it has a dividend yield of 1.71%.
This ETF tracks technology stocks that are in the S&P 500. It is made up of 73 stocks. The top holdings are Apple (AAPL), Microsoft, and Verizon Communications (VZ).
The weighting of each stock is based on market capitalization. So it's skewed toward the largest tech stocks. This ETF is a great way to get exposure to the biggest companies in the tech industry.
SPDR S&P Semiconductor ETF (XSD) is the top performing tech ETF so far this year.
At a recent price of $74.99, XSD is up 13% over the last quarter and up 22% so far this year. It has an expense ratio of 0.35% and has a dividend yield of 0.46%.
XSD tracks an index of semiconductor stocks that are in the S&P Total Markets Index. The 51 holdings are weighted equally.
It should come as no surprise that semiconductor stocks are performing well when the tech sector is in an upswing. This industry typically leads the sector.
The sector is enjoying strong leadership from industry bellwether Intel (INTC) that's up 24% this year. And it has several other stocks that are up double digits as well.
If you want to own the hottest segment of the tech sector, XSD is an easy way to get exposure to these hot stocks.
First Trust NASDAQ Technology Dividend Index Fund (TDIV) puts a different spin on technology ETFs. It focuses on technology stocks that pay regular dividends.
As the technology sector has matured, many of the older technology firms have transformed from growth stocks into solid income producing stocks. In fact, many of the companies that are growing their dividend the fastest are found in the tech sector.
At a recent price of $27.34, TDIV is up 10% so far this year. It has an expense ratio of 0.50% and has a dividend yield of 2.57%.
TDIV achieves these healthy dividend yields by holding a combination of 80% technology stocks and 20% communications stocks. The largest holdings are Intel, Apple, Cisco Systems (CSCO), Microsoft, and IBM (IBM).
If you're looking to get in on the tremendous growth of dividends in the tech sector, then TDIV is the way to go.
Here's the bottom line…
Technology stocks are racking up solid gains this year. Whether you're looking for growth or dividends, there's an ETF that fits your needs.
Good Investing,
Corey Williams
Category: Commodity ETFs, ETFs, Sector ETFs