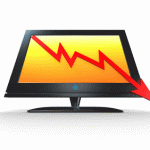 Fed Chairman Ben Bernanke threw investors a curve ball this week.  He said the Fed could begin to reduce the amount of monthly asset purchases within the next few months if economic data continues to improve.
The revelation was enough to trigger widespread selling of stocks throughout the day.  And the selling wasn't confined to US based stocks either.  In fact, foreign markets were hit even harder than US stocks.
Let's take a closer look at three foreign market ETFs that took it on the chin this week…
Global X Greece 20 ETF (GREK)
GREK had a horrible week.  It's down 15% after reaching a 52-week high of $22.63 last Friday.  The selloff comes on the heels of a 45% rally over the last month.
This foreign market ETF is designed to reflect the broad based equity market performance in Greece.
What's driving the price of GREK lower?
It's no secret that Greece's economy is struggling.  In fact, the country was recently demoted from developed market status and it's now considered to be an emerging market by some index providers.
In short, when volatility in developed markets like the US increases, we'll like see it amplified in more speculative markets like GREK.
The recent selloff put an end to a good run for GREK.  And if it doesn't find support soon, we could see it erase all of the gains from over the last month.
iShares Mexico Investable Market (EWW)
Another ETF struggling this week is EWW.  It's down 6% for the week and it's now down 12% from the 52-week high of $76.80 it reached on April 11th.
As the name suggests, EWW tracks a basket of stocks from Mexico.  The top sector holdings are 29% in consumers services and 18% in telecom.
What's behind the selloff in EWW?
Mexico had been one of the hottest markets around.  At its peak, EWW was up more than 45% from the 2012 lows.
Then the economic data began to weaken…  The latest numbers show Mexico's GDP expanded by only 0.8% in the first quarter.  That's just not going to cut it when investors are expecting growth to outpace US growth.
The selloff has triggered a technical breakdown that could lead to more weakness in EWW in the weeks ahead.
Market Vectors India Small-Cap (SCIF)
SCIF has dropped 5% this week to $8.71. It's now down 11% from the recent high in May and it's down a whopping 25% from the 52-week high.
This ETF is designed to track an index of small-cap stocks from India.  It's heavily weighted toward consumer discretionary, financials, and industrial stocks that make up 62% of the holdings.
What's wrong with SCIF?
In short, economic growth in India is slowing.
The IMF recently lowered its forecast for economic growth in 2013 to 5.7% from 5.9% in January.  And they cut their estimated growth rate for 2014 from 6.3% to 6.2%.  That's not good for a country that wants growth of 8% or more!
What's more, the country is dealing with high inflation and pessimism among businesses and consumers.  And to make matters worse, India's large fiscal deficit has them on S&P's negative outlook for their BBB- sovereign debt rating.
Until we see economic growth in India accelerate, SCIF will continue to struggle.
Here's the upshot…
The Fed fueled stock market rally has helped US and foreign stocks alike.  So the closer we get to the Fed tapering its asset purchases, the more volatility we'll see in foreign market ETFs like GREK, EWW, and SCIF.
Good Investing,
Corey Williams
Category: Foreign Market ETFs
Corey Williams is the editor of Sector ETF Trader, an investment advisory service focused on profiting from ETFs and the economic cycle. Under Corey's leadership, the Sector ETF Trader has become one of the most popular and successful ETF advisories around. In addition to his groundbreaking service, Corey is the lead contributor to ETF Trading Research, where he shares his insights about ETFs and financial markets three times a week. He's also a regular contributor to the Dynamic Wealth Report and the editor of one the hottest option trading services around – Elite Option Trader.