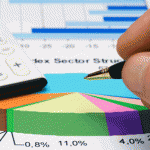 The S&P 500 has staged an impressive rally over the last week after a 6% drop to start the year.  The large cap index has shot up 5.5% in a little over a week. 
Amazingly, the S&P is back within striking distance of the previous high.  Needless to say, it's quite a turnaround.  
A closer look at the performance chart of the nine Sector SPDR ETFs reveals that every sector ETF is up more than 2% over the last week.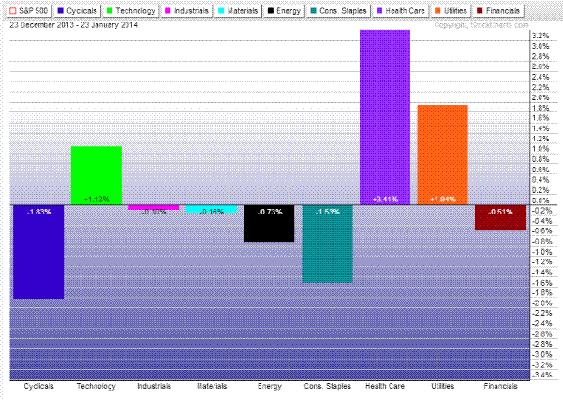 As you can see, health care continues to be the strongest sector just as it was for much of 2013 with a 4.89% gain.  And it's followed closely by technology and materials with a 3.96% gain and 3.77% gain respectively.
It didn't take the bulls very long to jump in and buy stocks when presented with a good buying opportunity.  They're buying into sectors that have been the best performing sector prior to the selloff. 
And they're doing it despite some weaker than expected economic data.
What's more, the investor and fund manager sentiment has bounced back quickly.  Big money and everyday Joes are quickly putting money back to work in the stock market.  
This is clearly bullish price action for US stocks.  And one that will likely lead to a new all-time high for the S&P 500.    
Here's the upshot…
The S&P 500 is racing back toward the all-time high.  And the sectors that have been the top performers over the last few months are leading the market higher. 
At this point, the large cap index seems destined to reach new highs.  If you panicked and sold your US stock ETFs in the market downturn, it's time to re-buy and own US stock ETFs.
Good Investing,
Corey Williams
Category: ETFs, Sector ETFs