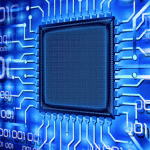 Avago Technologies (AVGO) is one of the top performing stocks in the S&P 500.
Over the last month, AVGO is up 17.5%, over the last six months, it's up 38.3%, and over the last year, it's up a whopping 128.1%…. that's an impressive performance any way you slice it.
Needless to say, the Singapore-based technology company has been doing something right.
AVGO has largely been growing through acquisitions… they bought PLX Technology for $309 million in August and LSI for a $6.6 billion purchase in May. And then they sold the networking chip business to Intel (INTC) for $650 million.
Today, AVGO's semiconductor products can be found in several important end markets like smartphones, consumer appliances, in-car infotainment, factory automation, displays and lighting, renewable energy systems applications, and many other things as well.
The three things that have investors the most excited about AVGO is their relationships with Apple (AAPL) and Samsung, as well as the rollout of 4G wireless networks in China.
The bullish sentiment has sent analysts estimates for revenue, earnings, and most importantly… the stock price soaring higher. It wouldn't be surprising to see AVGO surge from its $88 per share price tag today to over $100 in short order.
Let's take a look at three ETFs with holdings of AVGO that should benefit from the bullish momentum in AVGO… 
iShares PHLX SOX Semiconductor Sector Index Fund (SOXX)
SOXX is the ETF with the largest portion of its holdings devoted to Avago. AVGO is the 7th largest holding and makes up 4.31% of the ETF's holdings.
At a current price of $88.03, this ETF is up 3.1% over the last month and up 21.2% so far this year. It's currently 1.6% below the 52-week high of $89.47 and 36.2% above the 52-week low.
This ETF is designed to track US listed semiconductor stocks. It currently holds 31 stocks.
SPDR S&P Semiconductor ETF (XSD)
XSD also has a portion of its holdings devoted to AVGO. It's the 7th largest holding making up 2.56% of the holdings.
This ETF holds 49 semiconductor stocks that are in the S&P Total Markets Index.
At a current price of $76.09, XSD is up 4.6% this month and 24.0% year-to-date.
Global X Guru International Index ETF (GURI)
GURI is a relatively new and unique ETF. AVGO is the third largest holding and makes up 2.14% of this ETF's holdings.
This ETF was launched earlier this year. The average trading volumes and assets under management are still small, but they are trending in the right direction.
GURI tracks an index of the "highest conviction U.S. listed international equity holdings of a select group of Hedge Funds and Institutional Investors, based on quarterly regulatory filings from the SEC".
At a current price of $16.15, GURI is up 1.2% this month and it's up 10.5% over the last six months.
Here's the upshot…
AVGO is one of the hottest stocks in the S&P 500. The company has used acquisitions to expand into some of the hottest end markets. And now they are reaping the benefits… you can use an ETF like SOXX, XSD, or GURI to get exposure to this hot stock through an ETF.
Good Investing,
Corey Williams
Category: ETFs, Sector ETFs, What's Going On?