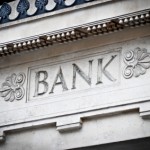 The second quarter earnings season is now in full swing.
One of the early winners in this earning cycle is Goldman Sachs (GS). They beat analysts' revenue and earnings per share estimates.
Analysts were expecting $8 billion in revenue and $3.07 EPS. But GS had $9.13 billion in revenue and $4.07 EPS. That's a solid earnings beat!
Investment banks, like GS, have been dealing with headwinds from less trading. Individual investors, as well as large institutions, just aren't executing as many trades as they used to. So the uptick in revenue and earnings caught many investors by surprise.
GS' impressive 2nd quarter was driven by strength in investment banking, lending, and managed assets. All three of these segments showed solid revenue growth.
What's more, GS and the entire investment banking industry should get a boost from increased merger activity this year. There has already been $2 trillion worth of merger deals in 2014. And the conditions are right for even more merger deals to get done.
Using an ETF to invest in GS and other investment banks is a good way to get a piece of the merger mania that's sweeping the globe.
iShares US Broker-Dealers ETF (IAI)
IAI is the ETF with the largest portion of its holdings devoted to Goldman. GS makes up about 9.4% of the ETF's holdings.
At a current price of $38.19, IAI is up 2.2% this week largely because of the recent performance of GS. IAI is down about 1.3% so far this year, but over the last year, it's up 19.6%.
This ETF is focused solely on investment banks, brokerages, and stock exchanges.
IAI currently holds 22 stocks. It has an expense ratio of 0.43% and a dividend yield of 1.32%.
PowerShares KBW Capital Markets Portfolio (KBWC)
KBWC is another ETF that has a large percentage of its holdings in GS. Goldman makes up 7.3% of the ETF.
This ETF is focused on broker-dealers, asset managers, trust and custody banks or exchanges that are publicly traded.
At a current price of $49.52, KBWC is up 1.4% this week and it's up 15.6% over the last year.
KBWC currently holds 24 stocks and has an expense ratio of 0.35%. Its dividend payout is 1.87%.
iShares US Financial Services ETF (IYG)
IYG has a lower percentage of assets in GS than IAI and KBWC. It has 3.3% of its holdings devoted to GS.
This ETF holds stocks from the entire financial sector including investment banks, commercial banks, asset managers, credit card companies, and securities exchanges. As a result, it holds 112 different stocks.
At a current price of $85.24, IYG is up 2.1% year-to-date.  It has an expense ratio of 0.43% and a dividend yield of 1.17%.
Here's the upshot…
The increase in merger activity so far this year helped GS deliver a solid second quarter earnings beat. The merger mania is expected to continue throughout the rest of the year. This should provide a boost to GS and the ETFs that have a large portion of their holdings devoted to it.
Good Investing,
Corey Williams
Category: ETFs, Sector ETFs