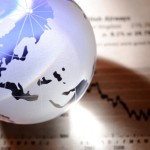 A rift has developed between institutional and retail investors.
For some reason, many regular investors continue to use mutual funds as their preferred way to invest in stocks, while large portfolio managers and other institutional investors flock to ETFs.
As a result, the money that flows into mutual funds is thought to represent mom and pop investors. And the money that flows into ETFs is representative of institutional investors.
According to data from Lipper, mutual fund investors favored funds that invest in international stocks over US stocks by more than 50 to 1 so far this year.
At the same time, ETF inflows show that net inflows into ETFs that hold US stocks have outpaced fund flows into ETFs that hold international stocks.
In other words, big money investors favor ETFs and US stocks while regular investors favor mutual funds and international stocks.
Obviously, I prefer ETFs to mutual funds. So let's leave the preferred method of accessing the financial markets out of the equation and get to the bigger question…
Are US or international stocks the better place to invest?
Here's what the institutional investors are saying…
US large cap stocks have been the best performing asset class this year. The S&P 500 is up 8.6% so far this year while the Vanguard FTSE All-World ex-US ETF (VEU) is down 7%.
So, recent history clearly favors US stocks.
In fact, none other than Warren Buffett is leading the bullish charge on US stocks.
In his annual letter to shareholders, the Oracle of Omaha said, "the mother lode of opportunity resides in America." 
What's more, the US economy is stronger than almost all other developed countries and many developing countries are struggling with inflation and weak economic growth.
In this case, the fundamental and technical data clearly show that US stocks have a leg up on the rest of the world.
Here's what retail investors are saying…
Fool me once, shame on you. Fool me twice, shame on me.
Mom and pop investors have been burned by US stocks time and time again. And they are unwilling to make big bets in US stocks or they simply opt to ignore their finances.
They plow money into a home and work to pay down their mortgage. And they only invest through an employer sponsored retirement account like a 401(k).
These types of accounts are dominated by mutual funds. Unfortunately, the investment options in these accounts are limited and are rarely changed after they are setup.
Or worse yet, people made changes to their 401(k) asset allocations during the 2008 financial crisis. At a time when many people were very fearful, they quit putting money into US stocks.
Simply put, retail investors aren't choosing to make big investments in foreign stocks because they are a great bargain or offer better returns. Nope, they are investing in foreign stocks because they are apathetic and fearful.
Don't let yourself fall into this trap.
Move money out of a 401(k) into a self directed IRA. Then follow sound investment advice and use ETFs that have lower expenses and better performance than most mutual funds to take control of your future.
Good Investing,
Corey Williams
Category: ETFs, What's Going On?