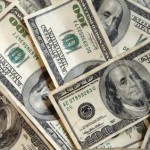 There's no denying the last few years have been great for the stock market.  The S&P 500 has recouped all of the losses and then some from the 2008 financial crisis and stock market crash.
Not surprisingly, the stock market's gains are helping the rich get richer.
According to a study of IRS tax filings, the top 1% of income earners saw their incomes rise 20% last year.  They collected 19.3% of household income in 2012… the largest percentage since 1928!
In fact, 95% of the income gains since the recession ended in 2009 have gone to the top 1%.
While the top 1% was rolling in the dough, the rest of us saw our income climb a paltry 1% last year. As a result, the income gap that has been widening between the richest of the rich and everyone else now looks like the Grand Canyon.
The phenomenon has been widely studied.  There are a number of theories for the income gap widening – globalization, technology, immigration, and politics to name a few – but no one has been able to pinpoint exactly why it's happening.
And the scary part is we don't know the long run impact of so much income being concentrated is so few hands.  Obviously, it didn't end well the last time the top 1% benefited at the expense of everyone else back in the 1920s.
But in the short run, the rich have money to spend.  And the companies that cater to their every whim are bound to reap the rewards.
PowerShares Dynamic Leisure & Entertainment Portfolio (PEJ) is one ETF that should benefit from the rich getting richer.
PEJ is made up of 30 US leisure and entertainment companies.  In order to be included in the ETF, the company must design, produce, or distribute goods or services in the leisure and entertainment industries.
The top holdings in the ETF are Starwood Hotels & Resorts Worldwide (HOT), Starbucks (SBUX), and priceline.com (PCLN).  Needless to say, travel and overpriced coffee companies have been some of the biggest beneficiaries of the widening income gap.
So far this year, PEJ is up 35% and just under the 52-week high of $30.88.  The year-to-date gains are outperforming the S&P 500 by more than 15%!
It's clear that income inequality in the US isn't going away.  As the income gap widens between the top 1% and everyone else, PEJ should continue to outperform.
Good Investing,
Corey Williams
Category: ETFs, What's Going On?