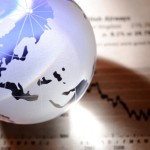 The current bull market in US stocks has been well documented.  The S&P 500 is up about 20% year-to-date and just below its all-time high set last month.
Outside of the US it's a different story.  A number of foreign market ETFs are down 5% to 10% and in some cases 20% or 30% this year.
These beaten down foreign markets are dealing with a wide variety of issues.  The biggest issue of all has been the outflow of foreign capital. 
It looks like investors are taking a second look at some of the hardest hit foreign market ETFs.  Let's take a closer look at three beaten down foreign markets' ETFs that posted big gains this week…
Market Vectors Poland ETF (PLND)
PLND has been on a rollercoaster ride this year.  It has climbed as high as $22.83 and fallen as low as $18.40… including two stomach churning freefalls in June and again just a few weeks ago. 
However, PLND has rebounded with an 11% surge to the upside this week.
What's causing all of the chaos in PLND?
Polish financial markets have been under pressure from sluggish economic growth and soaring government debt.  It has forced government officials to make hard decisions about spending and taxing.
PLND was spurred to the upside by reports the Polish Government would increase spending by 1% this year to stimulate their sluggish economy. 
And it came crashing back down even faster after the government revealed plans to take over and cancel government bonds held by private pension funds.
The unusual move caused investors to run for the exits.  But the move appears to be short lived. 
The reality is the debts were reclassified as pension liabilities to give the government more flexibility.  It's more of an accounting gimmick than anything.
Savvy investors spotted this quickly and jumped on the opportunity to pick up shares of PLND at a steep discount.    
iShares MSCI Turkey ETF (TUR)
TUR has limped its way to an 18% loss so far this year.  And that's after a 10% rally this week.
Why did TUR pull a 180 degree turn? 
TUR has been dropping like a rock since mid-May.  That's when the Fed began talking about tapering off their $85 billion in monthly asset purchases.
The unexpected end of the Fed's stimulus started a stampede of foreign investors running for the exits of TUR and other emerging markets.
And the selloff accelerated to the downside at the end of August as the Syrian conflict heated up.  A US military strike seemed imminent after evidence of chemical weapons being used on civilians was uncovered.
Turkey is simply unfortunate to be Syria's neighbor.  And the threat of US intervention could further destabilize the region.
Now it appears a diplomatic solution could be reached.  And TUR has experienced a nice relief rally as the threat of an imminent US military strike on Syria fades.                       
Market Vectors Indonesia (IDX)
IDX is down 18% year-to-date.  But it has managed to stage an 8% rally over the last week. 
How long will the rally last?   
IDX has been burned by massive outflows of foreign capital since the Fed's taper talk began in May. 
But that's not the only reason IDX is down…
Indonesia is also dealing with high inflation, a currency that's falling in value, and a current account deficit.  That's not a good combination for an emerging market economy when interest rates are rising.
To combat these problems, Bank Indonesia raised interest rates by 50 basis points at a special meeting on August 29th.  But the move is widely seen as too little to combat inflation and currency problems.
That means more interest rate hikes are likely in the coming months.  And that in turn will likely hurt economic growth and corporate earnings.  This is one rally I'd steer clear of.  
 Here's the upshot…
Emerging markets have enjoyed a nice relief rally.  As I pointed out back on August 30th, emerging market ETFs were a compelling buy at steeply discounted prices "if you have the stomach to handle the volatility". 
But after a double digit rally in some of the hardest hit foreign market ETFs, it could be time to take some profits off the table.   
Good Investing,
Corey Williams
Category: ETFs, Foreign Market ETFs