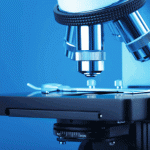 In today's ETF showdown, we're taking a look at Biotechnology ETFs.
As you know, ETF providers like iShares, State Street, ProShares, and many others offer ETFs that sound similar.  But just because they have a similar name doesn't mean they'll have the same performance.
When your hard-earned money is on the line, selecting the right ETFs are crucial to maximizing your profits and minimizing your losses. 
It's no secret investing in biotech stocks can lead to huge profits.  It's not uncommon to see a biotech stock go up 50%, 60%, or even 100% when positive news about a treatment they are developing breaks.  But it can also lead to staggering losses when a drug in development fails to live up to expectations. 
Needless to say, the volatility of individual biotech stocks is too much for some investors to handle.  Luckily, biotech ETFs offer a way for investors to get exposure to this exciting sector without the risk of an individual stock or drug making or breaking your investment success. 
So let's take a closer look at three popular biotech ETFs.
Let's start with the largest ETF by assets under management (AUM).  The iShares Nasdaq Biotechnology ETF (IBB) has over $3 billion in AUM… that's 3.5 times as much as the next biggest biotech ETF.
So far this year IBB is up 30% and it has gained nearly 35% over the last year.  It has an expense ratio of 0.48% and an annual dividend yield of 0.35%.
As the name suggests, IBB holds biotechnology and pharmaceutical companies that are listed on the NASDAQ.  The 125 stocks are market cap weighted.
Next let's look at the ETF with the biggest year-to-date gain.  The Market Vectors Biotech ETF (BBH) has attracted a little over $300 million in AUM.
So far this year BBH is up 34% and it's up a whopping 49% over the last year.  It has an expense ratio of 0.35% and a dividend yield of 0.26%.
BBH tracks a rules based index created by Market Vectors.  It's called the Market Vectors US Listed Biotech 25 Index.  And it's designed to track 25 of the largest biotech stocks listed in the US.  
Finally, let's look at the ETF with the fewest number of stocks in the holdings.  The First Trust NYSE Arca Biotechnology Index Fund (FBT) has $526 million in AUM.
So far this year FBT is up 30% and it has gained 32% over the last year.  It has an expense ratio of 0.6% and it hasn't paid a dividend since 2008.
FBT tracks an equal dollar weighted index of 20 biotech companies that are developing products or services.  The index is rebalanced quarterly so the 20 companies begin each quarter with a 5% weighting in the ETF.   
Here's the bottom line…
As you can see, IBB, BBH, and FBT all take a different strategy to investing in biotechnology.  IBB hits a wide swath of 125 NASDAQ listed stocks, BBH has their own index of the top 25 US listed biotechs, and FBT equal weights the top 25 so that smaller biotech stocks have a bigger impact on the performance. 
So far this year they're all delivering spectacular gains of 30%.  You can't really go wrong with those types of gains.  But in a volatile sector like biotech, it pays to know what your ETF is holding when the rising tide isn't lifting all boats.  
Good Investing,
Corey Williams
Category: Sector ETFs