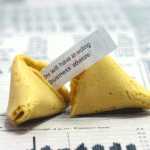 Investing in China's stock market isn't for the faint-of-heart.
The Shanghai Stock Exchange is notoriously volatile. But there's no denying the low valuations and growth opportunities make for an intriguing investment.
It's been a bumpy ride for China's economy this year. The world's second largest economy has dealt with a housing and credit bubble, high inflation, and slowing growth.
But things are looking better for 2015…
A combination of lower energy prices, slowing food price increases, and strong wage growth should be a big boost to their consumer economy.
What's more, the government is stepping up efforts to open up industries like energy that have been dominated by state run companies.
Now that inflation has fallen to its lowest level in five years, the government has the potential to lower interest rates that will provide a lift to economic growth.
It's a situation that Morgan Stanley's Hong Kong-based strategist Jonathan Garner said has the potential for an "ultra-bull" rally where share prices double in 18 months.
Needless to say, we need to pay attention to such a bullish outlook.
What ETFs give investors the best way to get exposure to Chinese stocks?
There are more than 350 ETFs that have exposure to Chinese stocks! Some are made up entirely of Chinese stocks while some have a very small percentage of assets in Chinese stocks.
ETFs like iShares China Large-Cap ETF (FXI) and First Trust China Alpha Dex Fund (FCA) give you a simple way to get exposure to large cap Chinese stocks.
Meanwhile, ETF issuer Global X has entire line of ETFs devoted to China.   You can invest in specific industries like energy with Global X China Energy ETF (CHIE) or consumer stocks with the Global X China Consumer ETF (CHIQ).
You can even tab into the small cap Chinese stocks with the Guggenheim China Small Cap ETF (HAO).
Needless to say, there's no shortage of ETFs to choose from.
Here's the thing…
China's economy grew at the slowest pace in five years last quarter. And many economists are predicting China will fall short of their 7.5% growth rate for 2015.
I believe they are wrong… and China's economy will grow much faster than 7.5% next year.
The current economic conditions are right for the Chinese government to provide some sort of stimulus to the economy. And in the past, these efforts have translated into faster than expected economic growth and a strong bull market in Chinese stocks.
In short, now's the time to make your investments in ETFs that hold Chinese stocks.
Good Investing,
Corey Williams
Category: ETFs, Foreign Market ETFs, Market Analysis