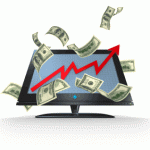 The collapse of oil prices is the biggest story of the year.
Since reaching a high of $107 per barrel in June, WTIC oil prices have fallen to under $60 today. A stunning 44% drop over the last six months.
A move of this magnitude has made some investors very rich. But it's not the only way investors have been using ETFs to make money over the last six months.
Let's take a look at three non-leveraged ETFs that have posted huge gains while oil has been getting crushed…
United States Short Oil ETF (DNO)
DNO is designed to move in the opposite direction as the futures contract on light, sweet crude oil traded on the New York Mercantile Exchange.
Over the last six months, DNO has shot up a whopping 65% to around $51.00.
Obviously, this ETF has directly benefited from the drop in oil prices.
If you're looking for a way to play more downside in oil prices, then DNO offers you a simple way to short oil prices.
Market Vectors China ETF (PEK)
PEK tracks an index that consists of 300 A-Share stocks listed on the Shenzen or Shanghai Stock exchange.
If you've been focused on US stocks or the drop in oil prices, you may have missed out on the hottest stock market over the last few months… China.
Until recently, these mainland stocks were out of reach from foreign investors. But the Chinese government has taken steps to open up these stocks to foreign investment.
The liberalization of these regulations, as well as an unexpected interest rate cut, has ignited a bull market in Chinese stocks.
PEK is up more than 48% during the last six months. The majority of the gains have come over the last few months.
Be careful when investing in ETFs that hold Chinese stocks… their stock market is notoriously volatile. But there's no doubt that PEK is one of the best performing ETFs over the last six months.
Market Vectors Biotech ETF (BBH)
BBH is another ETF that has enjoyed strong performance over the last six months. It's up nearly 30% during that time.
This ETF tracks an index of the 25 largest biotech stocks listed on US exchanges.
Biotech stocks have rebounded after suffering a dramatic selloff in the spring. Large cap biotech stocks have now reclaimed their spot as the best performing US industry.
The industry is benefiting from several key drivers of growth…
Overall spending on healthcare and drugs is growing, innovation is strong with several new drugs hitting the market, and mergers and acquisitions continue to boost valuations.
Biotech is one area of the market that investors love right now.
Here's the upshot…
The plummeting price of oil has driven the value of DNO up 65% over the last six months. But betting on falling oil prices isn't the only thing driving huge ETF profits. ETFs that hold Chinese and biotech stocks are also racing higher.
Good Investing,
Corey Williams
Category: Commodity ETFs, ETFs, Foreign Market ETFs, Sector ETFs