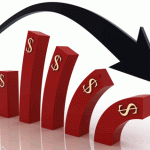 Emerging markets have been hit hard by fears the Federal Reserve taper and trouble in Syria could derail economic growth.
Let's take a closer look at the three emerging markets ETFs that took the biggest hit this week…
Market Vectors Indonesia Index ETF (IDX)
IDX was one of the worst performing ETFs this week with a 7.3% loss.  The ETF is now down 34% from the 52-week high and 24.7% year-to-date.
It tracks an index made up of publicly traded companies that are domiciled and primarily listed in Indonesia or that generate at least 50% of their revenues in Indonesia.
What's driving the losses in IDX?
Indonesia's economy had been on a roll over the last few years.  GDP growth was running at 6% per year.  Incomes were growing and unemployment was steadily falling.
The upbeat economic data drove IDX 300% higher in two years.
But the wind was taken out of its sails on May 22nd when the US Federal Reserve began to hint they could taper asset purchases sooner than expected.
In short, the Fed's asset purchases encourage investors to take on risk.  And foreign capital flooded into emerging markets like Indonesia pumping up asset prices.
Now that the Fed is on the verge of unwinding their stimulus, investors are afraid all of the hot money that flooded into emerging markets will come spilling out just as quickly.
What's more, GDP growth has fallen below 6% and inflation has jumped to over 9% per year.  And the Indonesian currency, the rupiah, has lost 10% of its value relative to the US Dollar in the past month.
The bottom line is IDX has been hit hard because of slowing growth, rising inflation, and fears about Fed tapering forcing foreign capital out of emerging makets. 
iShares MSCI Philippines ETF (EPHE)
EPHE is down 4.6% this week. The selloff is a continuation of big losses since the May 22nd peak.  It's now down 27.7% from the 52-week high.
As the name suggest, EPHE tracks an index of stocks listed in the Philippines.
Why is EPHE falling? 
EPHE is the proverbial baby being thrown out with the bath water.  It's being sold simply because it's an emerging market.
But here's the thing…
The Philippines are the best of Asian emerging markets economies.  Economic growth is running at 7.5%.  That's faster than any other emerging market country.
What's more, the government is investing heavily in the country's infrastructure and consumer spending is rising.
In short, the Philippines economy is much better prepared to weather the change in investor sentiment and bounce back strong in the future.            
iShares MSCI India Index Fund Profile (INDA)
INDA's 4.4% loss this week is one of the worst among emerging market ETFs.  It's down 25.2% year-to-date. 
It tracks an index of large and mid-cap stocks in India.
How far can INDA fall?   
INDA has been in a freefall as the country deals with a number of problems.
First off, growth is slowing.  India is growing at its slowest pace in a decade.  Over the last few months, analysts dramatically slashed India's growth estimates for this year and years to come. 
As economic growth slows, it will have a negative impact on businesses ability to grow and generate the earnings growth investors are expecting.
The country is also dealing with a weak currency.  The rupee is now at an all-time low. 
As the value of the rupee falls relative to other currencies, it drives up the cost of imports and impairs the ability of manufacturers to pass on higher costs to consumers.   
What's more, people in India seem to have an insatiable demand for gold.  They imported more than 845 tons last year alone.  The government is trying to curb investments in unproductive assets like gold by placing a large import duty on the yellow metal.
In short, India's economy is in crisis.  This is one economy that seems destined to get worse before it gets better.
 Here's the upshot…
Emerging market ETFs are dealing with strong headwinds from the Fed tapering and violence in Syria.  And investor sentiment has turned bearish on the entire group. 
But don't forget, all emerging markets aren't created equal. 
If you do your homework and have the stomach to handle the volatility, you can pick up some good emerging market ETFs at a big discount to where they were trading just a few months ago.   
Good Investing,
Corey Williams
Category: ETFs, Foreign Market ETFs