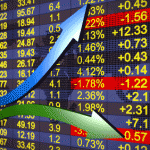 It's Halloween, but whatever scared investors a few weeks ago didn't hang around for the spooky holiday.
In fact, the fear index known as the VIX is right back in the range that indicates investors aren't scared at all.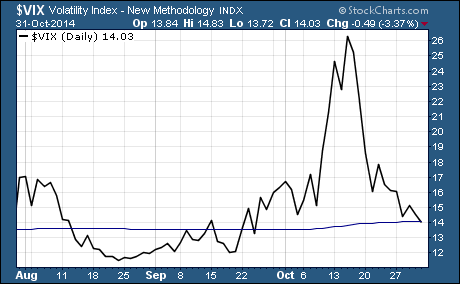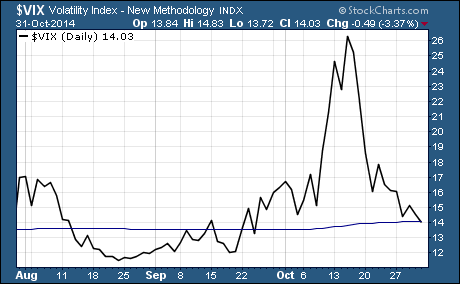 Right now, neither the bears nor the bulls have much conviction right now.
The bears are gun shy after being run over time and time again during the five year bull market. They seemed to lose conviction quickly after the 10% market correction.
And the bulls have been equally as jumpy. Over the last few months, they've shown they'll sell first and ask questions later at the first sign of weakness.
Right now, the US Dollar is strong, oil and other commodity prices are down, global economic growth is sluggish, and the US looks like the safest place to be.
That's essentially the same fundamental situation as when stocks were falling a few weeks ago. That means there's something other than fundamental data driving the selloff and ensuing rebound.
More than anything else, everyone seems to be hanging their hat on the seasonal trends. November kicks off a period of six months that are historically the best performing months. And don't forget about the Santa Claus rally.
There's no denying the S&P 500 has been moving higher in a hurry. Amazingly, the large cap index is already closing in on all-time highs again.
During the initial phase of the rebound, the sectors that were down the most during the selloff led the way higher. But we've seen the sector leadership change hands over the last week.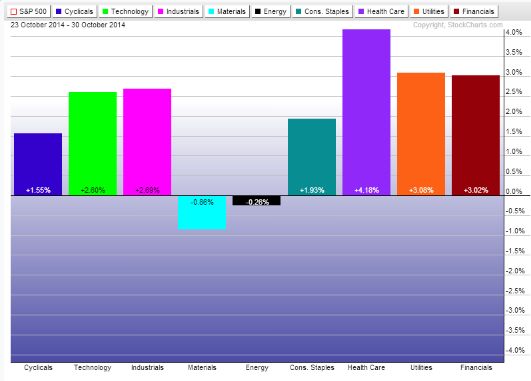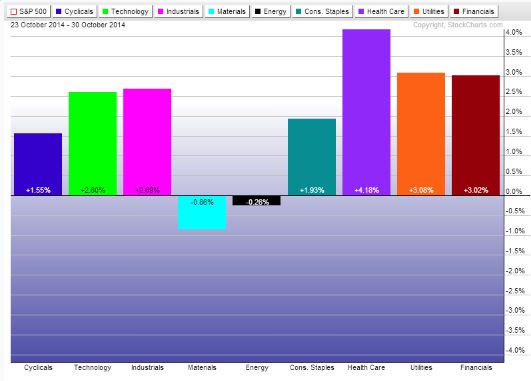 Over the last week, healthcare has been far and away the best performing sector.
Now energy and materials are lagging behind and are the only sectors that are down over the last week. That leads me to believe that investors are turning their attention to earnings data.
According to Factset, of the 362 companies that have reported earnings to date for Q3 2014, 78% have reported better than expected earnings and 59% have reported beat sales estimates.
The bad news is 46 companies have issued negative 4th quarter EPS guidance while only 18 have issued positive guidance.
In my opinion, this is sandbagging. In other words, companies are keeping expectations low so that they look good when they report earnings next quarter.
Remember, 78% of companies beat estimates this quarter. That's well above the historical average. But only 59% beat revenue estimates. That's in line with what we've seen in the past.
As a result, the upside earnings surprise these days isn't much of surprise. It's pretty much a given… and if you don't beat estimates, it's almost always met with swift punishment from investors.
Right now the biggest reward for investors is in the energy sector. After seeing dramatic cuts to EPS estimates, they could rebound quickly if oil prices rebound.
Good Investing,
Corey Williams
Category: ETFs, Sector ETFs