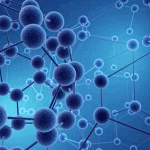 Alexion Pharmaceuticals (ALXN) is the top performing stock in the S&P 500 this year (if you don't count Forest Laboratories (FRX) that is being bought out).  The biotechnology stock is up 32% year-to-date.
The stock has been moving up and to the right across the chart since last July.  And it has been racing to the upside since the company reported Q4 earnings on January 30th.
ALXN's posted earnings per share of 87 cents and handily beat the 60 cents they were expected to earn in the 4th quarter.  The strong earnings were driven by product sales that increased 38%. 
They also issued guidance for 2014 of revenue between $2.00 billion and $2.02 billion and EPS of $3.70 to $3.80.  
Needless to say, the strong performance and bullish outlook have been the primary drivers of the recent surge higher for ALXN. 
Investors who want to use an ETF to invest in ALXN have a few options.  Let's take a look at three ETFs with large holdings of ALXN. 
The ETF with the largest percentage of assets devoted to ALXN is the Market Vectors Biotech ETF (BBH).  ALXN is the sixth largest holding in BBH with a weighting of 5.96%. 
BBH is a smart beta ETF designed to track 25 of the largest biotech stocks.  It's a good way to get exposure to the large cap stocks in the biotech sector.
Another ETF with large percentage of holdings devoted to ALXN is PowerShares Dynamic Biotech & Genome (PBE).  Of the 31 stocks in PBE, ALXN is the second largest holding with a weighting of 5.89%.
As the name suggests, PBE focuses on biotech and genome companies.  This smart beta ETF uses factors such as growth, valuation, and investment timeliness to select stocks.
And last but not least is the First Trust NYSE Arca Biotechnology Index Fund (FBT).
FBT uses an equal dollar weighted index of biotech stocks.  It invests an equal amount into each of the 20 holdings.  The fund is rebalanced quarterly so that each of the 20 holdings is weighted at 5% of the ETF after it's rebalanced.
Right now ALXN is the third largest component of FBT with a weighting of 5.77%. 
FBT is one of my favorite biotechnology ETFs because the weighting methodology and quarterly rebalancing automatically sells a portion of the best performing stock and reinvests more in stocks that haven't performed as well. 
In other words, FBT buys low and sells high.
Here's the bottom line…
ALXN is a red hot biotech stock.  And these three smart beta ETFs are a great way to get exposure to it and other biotech stocks. 
Good Investing,
Corey Williams
Category: ETFs, What's Going On?