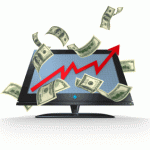 The new all time highs just keep coming for the Dow Jones Industrial Average.  It reached an all time high of 15,604 earlier this week.  That's an eye popping 141% surge from March 2009 low for the blue chip index.
But that doesn't mean large cap stocks are the only place you can make money… let's take a closer look at the three hottest ETFs this week…
Market Vectors Junior Gold Miners ETF (GDXJ)
GDXJ has been hot-hot-hot this week… its 12.5% gain is the best among all non-leveraged and non-inverse ETFs.  In fact, precious metal ETFs dominated the ranks of the top performing ETFs this week.   
The big gains are a sharp reversal for GDXJ on other precious metal ETFs.  The junior gold miner ETF is still down a staggering 46% year-to-date.
What's behind GDXJ's huge gain?
Gold prices have risen from around $1,200 to more than $1,300 per ounce in the last month.  And gold mining stocks have followed the price of the shiny yellow metal higher. 
But don't forget, gold was trading for $1,800 an ounce not too long ago.  And it has been locked in a vicious downward cycle over the last few years.  And the bearish momentum isn't letting up. 
The recent rise in gold and gold mining stocks looks like a bull trap to me.  In other words, this isn't a reversal and should be avoided or even shorted with an inverse gold ETF like Direxion Daily Gold Miners Bear 3x Shares (DUST)… if you're feeling bold.   
First Trust Global Wind Energy (FAN)
FAN is up 8.8% over the last week to a 52-week high of $9.62.  Amazingly, FAN is now up 40% year-to-date!
The Global Wind Energy ETF is dominated by international stocks.  In fact, 88% of the holdings come from outside the US.  The index is made up of 53% utilities stocks that generate electricity from wind and another 43% of industrials that make the equipment.  
Why is FAN rallying?
A month or so ago the Federal Government made a big announcement.  They will be leasing 164,750 acres of federal waters for commercial offshore wind energy projects off the coasts of Rhode Island and Massachusetts. 
It's estimated the areas could generation 3,400 megawatts.  That's enough to power one million homes. Obviously, this is a major milestone for wind energy companies.  And investors are piling into FAN in anticipation of better days ahead for the struggling green energy industry. 
iShares MSCI Spain Capped ETF (EWP)
EWP is up 6.6% this week.  The gains pushed the Spanish large and mid-cap stock ETF into positive territory for the year. 
Needless to say, merely breaking even isn't good enough when the major US stock market averages are up 20% year-to-date.  In fact, EWP is only up around 50% since the March 2009 bottom.  That pales in comparison to the Dow's 141% bull market rally.
What's driving the recent gains in EWP?
As you can see by the staggering disparity between stock market gains in the US and Spain, the economic recovery in the US is much further along than it is in Spain.
And that's exactly what makes Spain such an interesting investment right now.
Knowing what you know now, would you invest in US stocks in 2009?  I know I would…
It's no secret that huge profits are made by investing when things are just starting to turn around.   And right now investing in Spain is as close as you'll get to the same opportunity investors had in US stocks back in 2009. 
Here's the upshot…
The Dow's amazing 141% gain since the March 2009 bottom is impressive.  But digging into ETFs like EWP and FAN could be where the next big gains are made… just make sure you don't get caught in a bull trap like GDXJ.
Good Investing,
Corey Williams
Category: Commodity ETFs, ETFs, Foreign Market ETFs, Sector ETFs