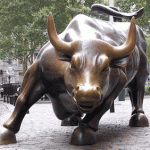 I took the kids to see The LEGO Movie not too long ago.  It has a catchy (even if it is a bit socialist) song in it called – Everything Is Awesome.
This song seems to capture the prevailing mood on Wall Street these days.
As I'm sure you've noticed, the S&P 500 is at an all-time high.  More importantly, the breakout is being led by the cyclical sectors.
You can see consumer cyclical, industrials, and materials sectors have been the biggest contributors to the S&P 500's surge over the last week in the chart below.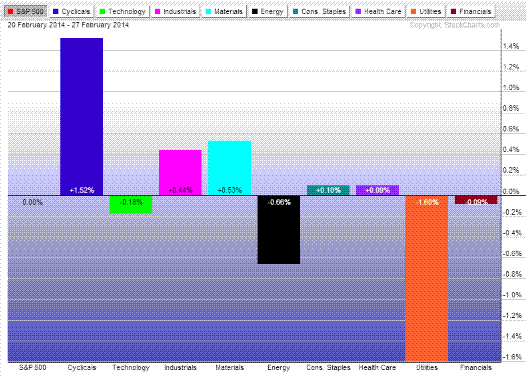 These are sectors that lead the market higher when investors have a positive outlook for the future.  And to see them leading over the last week is a clear indication of a bull market.
But it's not just US stocks that are on the upswing.  We're seeing stocks in emerging markets, corporate bonds, junk bonds, Treasuries, commodities, and even gold all moving higher at the same time. 
Here's the upshot…
This is a raging bull market.  The biggest profits typically come from the most volatile and economically sensitive sectors when optimism is in control. 
Now's the time to invest in ETFs that focus on cyclical, industrials, and materials sectors.
Good Investing,
Corey Williams
Category: ETFs, Sector ETFs