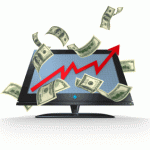 Stocks are coming off their worst month since May 2012. 
It's clear that uncertainty about Syria, Fed tapering, and emerging markets have taken the wind out the bull markets' sails.
But some ETFs continue to roll higher.  Let's take a closer look at the three industry ETFs with the best performance year-to-date. 
Guggenheim Solar ETF (TAN)
TAN's 92% gain this year makes it the top performing industry ETF.  It continued to rack up gains – up 5% – last month. 
It tracks an index of companies within the solar energy industry.  You'll find everything from companies that produce solar power equipment to services like companies specializing in the solar cell manufacturing or the provision of consulting services to solar cell and module producers.   And you'll even find companies that specialize in selling electricity derived from solar power.
What's driving the gains in TAN?
Solar stocks have had their good times and bad.  And right now the pendulum has swung to the good.
In fact, the solar industry is booming right now. 
According to the Solar Energy Industries Association, 164 megawatts of solar capacity was installed in residential buildings in the first quarter of this year.  A whopping 53% increase from last year!
Why?
To put it simply, solar power is nearing the point where they can produce energy at the same cost as conventional power sources.  And when you take government subsidies into consideration, the two sources are already on par.
The ability to produce energy at the same cost as conventional source is a key milestone for the long term sustainability of solar. 
As a result, investors are pouring money into solar stocks in anticipation of massive growth in solar power over the next decade. 
Market Vectors Biotech ETF (BBH)
BBH has managed to rack up gains of 51% so far this year.  And while the majority of stocks have slumped over the last month, BBH has tacked on 2% to its already impressive performance this year. 
It tracks an index of 25 of the largest US listed, publicly traded biotech companies.
Why is BBH soaring? 
BBH's unique index only invests in 25 stocks.  That allows each individual stock to have a bigger impact than other biotech ETFs like iShares Biotech ETF (IBB) that holds 124 stocks.
In this case, BBH has a large exposure to Amgen (AMGN) and Onyx Pharmaceuticals (ONXX).  AMGN and ONXX have been on fire in anticipation of AMGN's acquisition of ONXX. 
Clearly, the merger and acquisitions activity has been a big boost to the biotech sector this year.  And BBH stands to benefit from more M&A activity going forward. 
Global X Social Media Index ETF (SOCL)
SOCL's 43% year-to-date gains make it the third best industry ETF.  Over the last week alone, it has shot up more than 5%!
As the name suggests, it tracks an index of companies involved in the social media industry.  They include companies that provide social networking, file sharing, and other web-based media applications.
What's next for SOCL?   
It's no secret Facebook (FB) stock has been on fire since they blew away quarterly earnings estimates in July.  And FB's performance has been a big boost to SOCL.
But FB isn't the only reason SOCL is soaring…
Internet companies are good stocks to own when interest rates are rising (like they have been the last few months).  You see, this industry is full of companies with little debt and no need to access debt markets to grow their business.
In other words, many internet companies are immune to the rising interest rates that are a headwind for other industries.  That's a big positive for SOCL and a reason why it will continue to outperform other more interest rate sensitive industries.  
 Here's the upshot…
The broad market is dealing with headwinds created by uncertainty.  But if you dig down into specific industries like the ones TAN, BBH, and SOCL track – you can find investment opportunities that are still working.    
Good Investing,
Corey Williams
Category: ETFs, Sector ETFs, What's Going On?