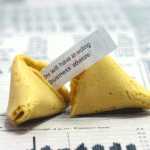 According to the International Monetary Fund, China has surpassed the US as the world's largest economy.
But the size of the Chinese economy is only part of the story.
Don't forget that China has a 'few' more people living there than the US.  Right now, the US per capita economic output is about $50,000 per year while in China it just over $5,000 per year.
In other words, China's economy would need to be 10x as big as it is now in order for China to breakeven with the US on a per capita basis.
Needless to say, there are huge opportunities for growth in China.
A China ETF is one way investors can get exposure to these amazing growth opportunities in China.
What's a China ETF?
A China ETF is an exchange traded fund that tracks the price and performance of a basket of Chinese stocks.
Right now there are 39 ETFs that specifically track Chinese stocks.
And the stocks each ETF hold vary from one ETF to another.  The basket of stocks that each ETF holds is determined by the index that the ETF tracks.
Who should buy a China ETF?
Investors that are looking for a simple way to invest in Chinese stocks will be interested in Chinese ETFs.
One of the best parts about ETFs is the ability to buy an entire basket of stocks with the purchase of one ETF.
For example, if you buy the iShares China Large-Cap ETF $FXI, then you're buying 52 large cap Chinese stocks.  And you're doing it in a single trade.
Buying an ETF like FXI is a simple way for US investors to get exposure to Chinese stocks.  And it can be done right in your IRA or retirement account.  And you typically don't need any special permission to trade these ETFs. 
Can speculators trade a China ETF?
If you're a trader that likes to speculate on short term moves, then a leveraged ETF can provide you with an opportunity to use leverage to amplify the gains and losses.
ProShares is one ETF provider that specializes in leveraged ETFs.
Their Ultra FTSE/Xinhua China 25 $XPP and UltraShort FTSE/Xinhua China 25 $FXP give speculators a way to generate profits that are 200% or 2x bigger than the daily performance of the Xinhua China 25 index.
These ETFs are designed specifically for traders looking to make maximum profits in a short period of time.  But beware, the leverage cuts both ways… so, your losses will be twice as big if you're wrong.
How do I Invest in a China ETF?
With 39 China ETFs to choose from, you have plenty of choices.
Here's how you can find even more China ETFs.
A good first step in to create a list.
Before you know it, you'll be ready to invest in your first China ETF.
Good Investing,
Corey Williams
Note: Corey Williams writes and edits ETFTradingResearch.com.  Sign up for our free ETF reports and free e-letter at http://etftradingresearch.com/free-sign-up. We're devoted to helping you make more money from ETFs.
Category: Foreign Market ETFs