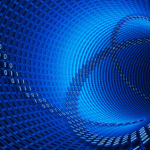 It's no secret, tech giant Apple (AAPL) is having a rough year.   In fact, after touching an all-time high of $705.07 per share, the stock has plummeted $275 to around $430 today.
The 40% drop in AAPL's share price has been a tough pill to swallow for the investors that were used to seeing AAPL climb steadily higher.  The selloff in the largest tech stock has been disastrous for market cap weighted tech ETFs as well.
As you know, market cap weighted ETFs invest more in larger companies and less in small companies in the index.  And because Apple was the largest tech stock by market cap, it represented a large percentage of the holdings in market cap weighted ETFs.   
Amazingly, AAPL's 13% weighting is still the largest holding in many market cap weighted tech ETFs… even after the stock has shed 40% of its value.
Needless to say, the drop in AAPL has brought back the bad memories of when the tech bubble burst in early 2000.  And it has left many people wary of investing in tech stocks altogether. 
Here's the thing…
The pessimism toward the entire tech sector has made it one of the cheapest sectors based on price-to-earnings.  In fact, tech stocks could double in value and still be below their 15-year average PE. 
 What's more, companies are ramping up their IT spending.
According to Gartner, IT spending is expected to grow 4.2% this year.  And the bulk of it will be spent on enterprise software, information technology services, and devices.
In short, that makes investing in technology stocks very attractive.
And if you want to minimize the impact AAPL and other large tech stocks have on your ETF tech investment, take a look at using an equal weighted ETF. 
You see, an equal weighted index gives the smallest companies and the largest companies an equal-weight in the ETF.  It allows all of the stocks to contribute equally to the ETF's performance. 
Here's the bottom line… 
The fundamentals of the tech sector are good, if not fantastic.  And investors' perception of tech is bad because of AAPL's poor performance.  That makes it a great time to invest in technology stocks.
Not too long ago I recommended a tech ETF to the subscribers of my ETF trading service, Sector ETF Trader.  It's already up 5.5%… but there's still plenty of time to get in on the action.  Click here for more details…     
Good Investing,
Corey Williams
Category: ETFs, Sector ETFs