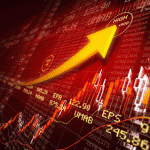 The month of May is in the books!
The bull market rally pushed the S&P 500 and Dow to new all-time highs… again and again.
But they're not even close to the performance of the hottest ETFs.  Let's take a closer look at three of the best performing ETFs during the month of May.
Guggenheim Solar (TAN)
TAN was the best performing non-leveraged ETF in the month of May.  It's up an eye-popping 27%!  This month's surge is a continuation of huge rally off the 52-week low.   TAN is now up 122% from its recent lows.
Why's TAN so bright?
As you may know, First Solar (FSLR) issued a better than expected forecast in early April.  It gave investors a reason to believe solar companies could be profitable businesses again.
The glimmer of hope sparked a rally in solar stocks across the board.  And since then, a number of other solar companies, including Canadian Solar (CSIQ), have been able to deliver better than expected earnings.
It goes without saying that when the situation went from horrible to less bad, it sparked a powerful rally in solar stocks.  Now in order for them to continue moving higher ,we'll need to see real improvement.
Guggenheim China Technology (CQQQ)
Another ETF from Guggenheim delivered impressive results last month as well.  The Chinese tech sector ETF, CQQQ, was up more than 12% in the month of May.
What's behind the run up in CQQQ?
The surge in CQQQ can be traced to the large exposure to companies that deal with smartphones.
In short, the number of people in China with mobile phones has increased 50% since 2010 to over 1 billion people today.  And the number of subscribers is expected to continue growing at an incredible pace as fourth generation mobile internet becomes available this year.
Companies of all shapes and sizes are benefiting from this trend.  But mobile gaming and information providers like NetEase (NTES), Sina (SINA), Sohu.com (SOHU), and Youku (YOKU) are leading the way.  Obviously these companies stand to benefit as more people gain access to the internet with smartphones.
First Trust Global Auto Index (CARZ)
CARZ is up more than 11% this month.  And it's now up 62% from the 52-week lows.
As the name suggest, CARZ is designed to track the largest companies in the automobile manufacturing business.  Its largest holdings are Ford Motor (F), Toyota Motor (TM), Daimler, Honda Motor (HMC), and Hyundai Motor.
It has exposure to every publicly traded auto manufacturer I've ever heard of and even some that I've never heard of before!
What's driving CARZ higher?
Put simply, automobile sales are on the upswing.  And the future is bright…
Don't forget, the average age of cars on the road in the US is older than ever.  And getting an auto loan has been more difficult than normal due to the 2008 credit crisis.  As credit conditions ease and people are forced to replace older cars, US auto sales could accelerate quickly this year.
What's more, the industry has finally adjusted to the sluggish European economy.  They've scaled back production and cut costs so they're no longer losing a boatload of money in their European divisions.
That sets the stage for growth in US and emerging markets to fuel a big surge in revenue and earnings for auto manufacturers in the months ahead. 
Here's the upshot…
The bull market rally has sent the Dow and the S&P 500 soaring to new highs this month.  But the top performing ETFs this month were focused on solar, Chinese technology, and auto manufacturers.
Good Investing,
Corey Williams
Category: ETFs, Foreign Market ETFs, Sector ETFs