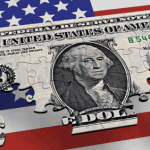 Inflation seems to be the furthest thing from investors' minds these days.
According to the official data from Bureau of Labor Statistics, inflation is slowing.
Today's producer price index showed wholesale prices fell 0.7% last month.  And the closely watched core PPI slowed to a 0.1% gain.  And the latest report from the consumer price index (CPI), pegs inflation at the consumer level at about 0.8%.
But I don't buy it…
Prices in the real world are rising much faster than the government reports.
Even famed investor Jim Rogers believes the government lies about the real rate of inflation.  In a recent CNBC interview he said, "The cost of food, education, and entertainment are going through the roof and the government lies about it."
Why does the government lie about it?
So they can overstate growth.
It's simple really.  If the US economy grows at 3% per year with a 1% inflation rate, then real economic growth is 2%.
When the economy is growing at 2% per year, everyone's happy.  And it looks like those in power are doing a good job.
But if the economy is growing at 3% and inflation is 4%, 5%, or even 6%, then real economic growth is negative.  And when real growth is negative, we have big problems!
As you can see, it's in the government's interest to downplay inflation so they can overstate growth.
Here's the thing…
The government can tell all the lies it wants to about inflation.  But in the end, it will come back to bite them.
You see, stocks perform well in the early stages of an inflationary boom.  But eventually high rates of inflation choke off economic growth.  And that's bad news for stocks…
It also means interest rates will rise.  And that's trouble for fixed income investments as well.
How can investors protect themselves from rising interest rates and inflation?
One thing every ETF investor should look into is Treasury Inflation-Protected Securities or TIPS.  They're designed to help investors hedge against inflation.
The largest TIPS ETF is the Barclays TIPS Bond Fund (TIP).  But since US TIPS are tied to the CPI that we know underreports inflation, you could still be losing out.
A better ETF is the PIMCO Global Advantage Inflation-Linked Bond ETF (ILB).  It's an actively managed bond fund comprised of high-quality inflation-linked bonds from different countries around the world.
In short, inflation is running much hotter than the government wants you to believe.  You simply have to protect yourself from inflation.  And TIPS ETFs, like TIP and ILB, are an easy way to add inflation protection to your portfolio.
Good Investing,
Corey Williams
Category: Bond ETFs, ETFs, What's Going On?