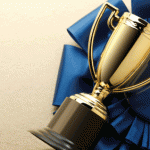 It's not every day that we see an entire stock market go on a run like US stocks have so far this year.  The Dow blue chips are up 17% and the S&P 500 is up 16% through the first four and half months of 2013.
Everywhere you turn you'll hear someone talking about the rally… and how it's being led by defensive stocks.
But here's the thing…
ETFs focused on defensive sectors aren't in the three best performing ETFs…  Let's take a closer look at three of the best performing ETFs in 2013…
Guggenheim Solar ETF (TAN)
TAN's up 43% so far this year!  And it has doubled from the 52-week low of $11.53 in November.  That's an impressive run any way you slice it.
As the name suggests, TAN tracks an index of solar companies from around the world.
What's driving the price of TAN higher?
Several big names in the solar industry have recently given better than expected forecasts.  None were more important than First Solar (FSLR).  After all, FSLR accounts for 18% of TAN's holdings.
The bullish outlook by solar companies is a sharp reversal from what we've seen over the last few years.
At one point, expectations for FSLR and other solar companies were sky high.  But the market was oversaturated with solar companies and competition from Chinese manufacturers.
Once governments began to pull back on their subsidies for solar energy, the entire industry collapsed.
Now the strongest solar companies are emerging from this massive shakeout.  And it could be the beginning of a much bigger move in TAN in the years to come.
SPDR S&P Transportation (XTN)
Another ETF seeing strong gains so far this year is XTN.  Its 27% gain is easily outpacing the 16% gain so far this year in the S&P 500.
XTN tracks a basket of transportation stocks.  Some of the top holdings are airlines like US Airways (LCC) and Southwest (LUV) as well as rental car companies Avis Budget (CAR) and Hertz Global (HTZ).
What's behind XTN's big move?
In a word – Airlines.
Commercial airline stocks are benefitting from a number of changes to the industry.  There's less competition because of mergers between airlines.  They're also offering fewer flights so more flights are full.  And less competition has allowed them to increase prices and fees.
Airlines are also benefiting from a more stable market for jet fuel prices.
And most important of all, airlines are expecting a busy summer travel season.  In fact, the number of passengers traveling internationally is expected to reach an all-time high.
Will these shifts ultimately make commercial airlines profitable?  That remains to be seen.  But one thing's for sure, XTN is on fire this year and it's not showing any signs of slowing down.
Market Vectors Biotech ETF (BBH)
BBH has soared up the charts this year.  Its 35% gain far exceeds that of anything but TAN's 43% run.
This ETF is designed to track 25 of the top US biotech stocks.  Some of the top holdings are Amgen (AMGN), Gilead Sciences (GILD), and Biogen Idec (BIIB).
Why are biotech stocks so hot?
Simply put, there has been a lot of good news from the industry heavyweights.  There have been multiple new drugs approved.  And some exciting partnerships have been announced that will funnel more profits to the big boys in the industry.  And BBH is geared toward large companies.   
Here's the upshot…
Defensive sectors are outperforming cyclical sectors this year.   But that's just part of the story.  ETFs focused on speculative industries – solar, airlines, and biotech – are the three hottest ETFs so far this year.
Good Investing,
Corey Williams
Category: Sector ETFs