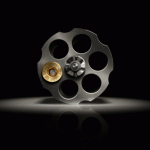 Tensions are running high as Russian troops remain in control of the Crimea region of Ukraine. 
Russian President Putin hasn't given any indication he's going to back down.  Now there's the very real possibility of UN and US sanctions against the former Super Power.
There's no doubt about it, these sanctions will be felt not only in Russia, but around the globe.
Russia is a major exporter of oil and natural gas.  If the UN moves to cut off these exports, it will drive up energy prices in countries that import Russian oil and nat gas. 
That's bad news for two of the world's largest economies… Japan and Germany.  They both import lots of oil and nat gas from Russia.
Needless to say, a slowdown in the 3rd and 4th largest economies will be a major drag on the global economy as well.
This is truly a game of Russian roulette that has the potential to hurt not only Russia, but the entire global economy.
It's not surprising to see stocks in Russia, Germany, and Japan taking the biggest hit from these developments. 
And US stocks aren't immune either.  After reaching a new all-time high of 1,883 on March 7th, the S&P 500 dropped 1.5% last week. 
Predictably, investors are being drawn towards safe haven assets like Treasuries, bonds, gold, and utilities the longer the situation in Ukraine is drawn out.  
Here's the thing…
There's no way to predict or time the situation in Russia.  We simply stick to our game plan. 
And there's little doubt the rally in safe haven assets will come undone quickly if and when the situation is resolved.     
Here's the bottom line…
The situation in Ukraine is clearly having a negative impact on ETFs.  But we can't simply run away and hide every time there's uncertainty.  We hope for the best and prepare for the worst.  And above all, we stick with our game plan.
Good Investing,
Corey Williams
Category: ETFs, What's Going On?