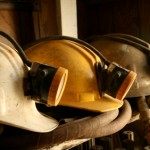 A few weeks into 2015, there's one group of investors that are very happy… the gold bugs.
If you have money in a gold miners ETF, there's a good chance your investment is up more than 10% so far this year. Not too shabby for a few weeks…
The top performing gold miners ETFs this year is the Market Vectors Junior Gold Miners ETF (GDXJ). It's up more than 14% so far this year.
The recent strong performance comes after a miserable 2014. GDXJ was down more than 40% from its 52-week high before the recent rally.
Other gold miners ETFs that are also off to a fast start this year include the Market Vectors TR Gold Miners (GDX) up 12%, Global X Gold Explorers ETF (GLDX) up 11%, and the Global X Silver Miners ETF (SIL) up 9%.
But it's important to note that the junior gold miners ETF is the top performing ETF in this group. This ETF holds the smaller and more speculative gold mining stocks. Their strong performance is a good indication of strength for gold miners.
What's behind the recent surge in gold miners ETFs?
The fundamentals…
One thing that's helping junior gold miner stocks is lower capital requirements.
Many of the companies that fall into this category have re-worked existing projects to account for lower gold prices. And they have put plans in place that allow them to be profitable at current prices.
In short, they are putting new technologies to use that lower costs and make the projects profitable.
These technologies have also helped push global gold production to an all-time high. According to the World Bureau of Metal Statistics, 2,379.6 tons of gold was produced from January to October of 2014. That's a 3.4% increase in production from 2013.
The technicals… 
It's not just a strong fundamental situation that is helping drive GDXJ and other gold miners ETFs higher…
There's also bullish price action on the charts…
Over the last year, a falling wedge pattern developed on the chart of GDXJ. And it formed right at support of the price channel.
What's next? 
The recent surge among gold miners ETFs is being driven by fundamental and technical factors. That gives GDXJ and other gold miners ETFs a lot of upside potential.
I think we could see the bullish momentum propel GDXJ up to $30.00 before it runs into resistance. That another 10% gain from today's prices.
Good Investing,
Corey Williams
Note: Corey Williams writes and edits ETFTradingResearch.com. Sign up for our free ETF reports and free e-letter at http://etftradingresearch.com/free-sign-up. We're devoted to helping you make more money from ETFs.
Category: Commodity ETFs