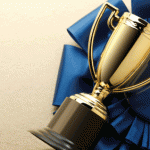 Happy Fourth of July!
It's the time of year when fireworks fill skies with fiery explosions and loud ka-booms. It's always an exciting time of year.
When it comes to stocks, small-caps are always capable of delivering some fireworks of their own. So, let's take a look at the three top performing small-cap ETFs that have the potential to create some fireworks this summer…  
Market Vectors India Small Cap ETF (SCIF)
SCIF has been the top performing small cap ETF over the last week. The 4.5% gain brings its year-to-date advance to a whopping 65% increase.
This ETF tracks an index of stocks that have companies headquartered in India or that generate the majority of their revenues in India.
Needless to say, India's small cap stocks are on fire so far this year.
The optimism about India's new leadership is clearly outweighing any concerns about the global economy or violence in the Middle East. And for good reason.
If India commits the money to growing their infrastructure, the rate of economic growth should skyrocket. India is on the verge of double digit economic growth similar to what China was enjoying 10 years ago.
In other words, SCIF and other ETFs that focus on Indian stocks have the potential to light up your portfolio like fireworks in the night sky.
PowerShares S&P SmallCap Information Technology Portfolio (PSCT)
Small Cap technology stocks have been on a nice upswing over the last few weeks. In fact, PSCT just hit a new 52-week high after gaining 4.1% this week. It's now up 11.5% over the last four weeks and 33% over the last year.
Nothing says investor risk appetite is back like small cap tech stocks. This area of the market is full of fast growing but volatile stocks.
The outperformance of small-cap tech is a great sign that investors are willing to take on more risk in order to reap bigger rewards. And owning PSCT is an easy way to get exposure to a basket of small cap tech stocks.
PowerShares S&P SmallCap Energy Portfolio (PSCE)
PSCE is another small cap ETF that has the potential to make some fireworks this year. It's up 3.8% this week and 17.6% so far this year.
It's no secret there's an energy boom going on inside the US. And there are lots of small companies that are getting in on the action.
In fact, I'd say the US onshore oil boom has been led by small companies that are all benefitting from unconventional oil and gas exploration and production.
Now the bigger oil companies have made US unconventional onshore oil and gas a priority. I wouldn't be surprised to see massive consolidation across the industry over the next few years.
These buyouts are going to make lots of people very rich. And it should help fuel a big gain in PSCE as the wave of M&A activity pushes valuations higher.
Here's the upshot…
ETFs that hold small cap stocks have the potential to create some fireworks in the second half of the year. And small cap ETFs like SCIF, PSCT, and PSCE focus on three of the most promising areas of the market.
Good Investing,
Corey Williams
Category: Commodity ETFs, ETFs, Foreign Market ETFs