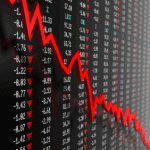 It's been a rough week for stocks.  The S&P 500 has lost 2% as traders locked in profits in some of the year's best performing ETFs.
Let's take a closer look at the three ETFs that lost the most ground this week…
Market Vector Egypt Index ETF (EGPT)
EGPT dropped 6% this week.  The selloff comes after shares of EGPT had shot up more than 25% since the beginning of July. 
As the name suggests, EGPT invests in stocks of publicly traded companies in Egypt.  And it has been one of the most volatile non-leveraged ETFs around lately.
And for good reason…
It's no secret Egypt has been embroiled in political unrest.  And the situation there has become downright ugly over the last few months. 
The massive rallies in favor of rival for leaders have led to violent clashes.  And the death toll continues to rise day by day.
Obviously, anytime there is this type of social instability it is going to wreck havoc on the local stock market.  And it will continue to cause huge swings in EGPT until things calm down. 
EGPT could deliver a big payday for investors down the road.  But this is clearly an investment that isn't for the faint of heart. 
PowerShares WilderHill Clean Energy (PBW)
PBW invests in companies that focus on "greener and generally renewable sources of energy and technologies that facilitate cleaner energy".  And it has lost more than 5% this week.
Why is PBW falling? 
This looks like profit taking to me.  PBW was trading hands for around $4.00 per share at the end of 2012.  And it hit a high of over $6.00 just a few weeks ago.
That's a 50% gain in a matter of seven or eight months.  I can't blame anyone for locking in huge profits on alternative energy stocks that have proven to be volatile over the years.
But longer term, there's likely more upside in clean energy stocks.  According to the International Energy Agency, 57% of new power capacity over the next 17 years will come from renewable sources.     
First Trust NYSE Arca Biotechnology Index Fund (FBT)
FBT has lost 5% over the last week.  The steep loss is a sharp reversal after it had racked up 45% gains so far this year. 
This biotech ETF uses an equal dollar weighted index.  It's designed to measure the performance of the biotechnology industry.  These companies are primarily involved in the use of biological processes to develop new drugs and treatments.
What's causing FBT to fall?
The selloff in FBT looks like another ETF being hit with a round of profit taking.  And I can't blame anyone for wanting to take some money off the table after FBT has run so far so fast.
But there are still strong fundamentals in the biotech industry.  In fact, the industry is abuzz with new drug filings, positive clinical trial results, and companies with strong earnings growth.
The August selloff could provide an ideal entry point for investors who have been waiting for an opportunity to buy.    
Here's the upshot…
Many of the year's best performing ETFs have taken a hit lately.  But don't forget, it's August.  It's not surprising to see stocks take a breather after a huge run during the first half of the year.  And it could be a great buying opportunity for EGPT, PBW, and FBT.  In other words, buy the dip. 
Good Investing,
Corey Williams
Category: ETFs, Foreign Market ETFs, Sector ETFs