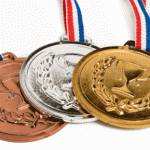 Today I'm taking a look at three of the top performing actively managed ETFs.
As you know, most ETFs track an index like the S&P 500.  They don't have portfolio managers selecting the investments to be included in the ETF. 
In other words, they're passively managed. 
Actively managed ETFs are different.  They have a portfolio manager that selects the investments. 
They combine the advantages of ETFs like tax efficiency, all day tradability, and transparency with the expertise of a portfolio manager.
In fact, some of the biggest names in the ETF and mutual fund world, like Pimco and Vanguard, have thrown their hat into the ring and are now offering actively managed ETFs.    
Let's take a look at three of the best performing actively managed ETFs in 2014… 
First Trust Global Tactical Commodity Strategy Fund (FTGC)
FTGC is an actively managed ETF that provides investors with commodity exposure. 
The fund has the ability to invest in a wide range of commodities.  It can invest in agricultural futures, energy futures, metals futures, or shift into cash at the manager's discretion. 
So far this year, FTGC is the top performing actively managed ETF.  It's up 13.9% to $34.27. 
If you're looking for a simply way to add commodity exposure to your portfolio, take a look at FTGC.  You don't have to trade futures or try to pick which commodity is going to go up or down.  FTGC does all the heavy lifting for you.
PowerShares Active US Real Estate Fund (PSR)
PSR is an actively managed ETF that primarily invests in publicly traded real estate investment trusts or REITs.  Like many of the PowerShares ETFs, they use a quantitative and statistical selection methodology. 
PSR is up 10.1% so far this year.  That's the second best performance among all actively managed ETFs.  That's slightly better than the passively managed FTSE NAREIT REIT index.
Unfortunately, the actively managed PSR has underperformed the passively managed REIT index over the last 1, 3, and 5 year periods. 
Despite the strong performance of PSR lately, the active management of this REIT investment hasn't put more money in your pocket for the long run.  This is one actively managed ETF I'd steer clear of. 
WisdomTree Dreyfus Brazilian Real Fund (BZF)
BZF is an actively managed currency ETF.  It seeks total returns of money market rates in Brazil available to foreign invests and changes in value of the Brazilian Real relative to the US Dollar.
It comes in as the third best performing actively managed ETF with a 9.2% gain year-to-date. 
You might remember emerging market currencies we're crushed when the Fed announced they we're going to start to taper off the amount of bond purchases earlier this year. 
BZF has benefited from the rebound in Brazil's currency relative to the US Dollar as Brazil has hiked interest rates this year.   
Currency ETFs offer investors a simply way to get exposure to currency markets without trading in the Forex markets directly. 
Here's the upshot…
Actively managed ETFs offer some big advantages over traditional ETFs when it comes to alternative investments.  A portfolio manager's expertise in these obscure investments more often than not leads them to outperform passively managed ETFs.
Good Investing,
Corey Williams
Category: Commodity ETFs, Currency ETFs, ETFs, Foreign Market ETFs