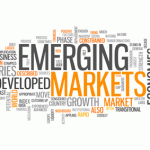 Russia has been the lead story in emerging markets. The expansionist behavior the former superpower has been up to lately tends to grab headlines.
But there's a bigger story going on beyond the headlines.
Emerging market stocks are cheap, hated, and in an uptrend. It's a combination that more often than not leads to big profits for investors.
Right now, emerging market stocks are trading at a large discount compared to US stocks. In fact, emerging market stocks are very attractive based on the price-to-book ratio relative to US stocks over the last ten years.
What's more, emerging market stocks are hated by investors. Investors have taken an extremely large short interest in emerging market stocks.
But an investment that's hated and cheap isn't good enough… just because something is cheap doesn't mean it can't get even cheaper.
Here's where it gets interesting…
Despite being hated and cheap, emerging market stocks have begun to move higher over the last month.
This final piece of the puzzle makes a compelling case for investing in emerging markets.
Let's take a look at three emerging market ETFs with the best year-to-date gains.  
PowerShares S&P Emerging Markets High Beta Portfolio (EEHB)
EEHB is the top performing emerging market ETF so far this year. At a current price of $22.07, it's up 8.6% year-to-date.
This ETF is composed of 200 stocks in the S&P Emerging BMI Plus LargeMid Cap Index. The stocks are weighted based on their beta. The stocks with the highest betas are the most sensitive to market fluctuations and get the highest weighting in the ETF.
It has a dividend yield of 1.65% and an expense ratio of 0.29%.
EEHB has a large exposure to stocks in the financial sector. More than 40% of the stocks in this ETF fall into this category.
Needless to say, if emerging market stocks continue in their uptrend, stocks with a high beta should do well. That makes EEHB an ideal ETF to invest in as emerging stocks march higher.
EG Shares Beyond BRICs ETF (BBRC)
BBRC has the second best year-to-date return among emerging market ETFs. It's up 7.5% to $22.41 so far this year.
This fund is designed to track stocks in countries outside of the largest emerging markets –Brazil, Russia, India, and China. The countries with the largest weighting in BBRC are Mexico, South Africa, Malaysia, and Qatar.
BBRC is made up of 90 stocks and the holdings generally have a split of 75% emerging markets and 25% frontier markets. It has an expense ratio of 0.58%.
This ETF provides an interesting take on investing in emerging markets. It avoids the most well known emerging markets and focuses on those with fewer ties to US stock market performance.
BBRC could be a big winner if the upswing in emerging markets continues.
iShares Emerging Markets High Yield Bond Fund (EMHY)
EMHY is the next best performing emerging market ETF this year. It's up 6.8% year-to-date and currently trades at $51.91.
This ETF tracks an index of US Dollar denominated high yield bonds issued by governments and corporations in emerging markets.
It currently has 271 holdings that pay a yield of 6.01% and it has an expense ratio of 0.65%.
Emerging market debt has been on the upswing as the US Dollar has fallen and investors have poured money into emerging market debt in search of yield.
Here's the upshot…
Right now, emerging markets are cheap, hated, and in an uptrend. These are the ingredients of an explosive trade that could generate huge profits for investors.
ETFs provided investors with many different ways to gain exposure to emerging market stocks and bonds. So far this year EEHB, BBRC, and EMHY have been the top performing emerging market ETFs. And they should continue to lead emerging market ETFs higher going forward.
Good Investing,
Corey Williams
Category: ETFs, Foreign Market ETFs