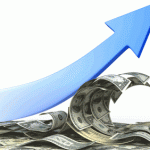 Emerging markets have been hit or miss this year. 
Many investors are pessimistic about emerging markets because of slowing economic growth, weakening currencies, and growing current account deficits. 
What's more, most of the gains in emerging markets have been linked to large inflows of foreign capital thanks to the US Fed's monetary policy.  The mere threat of tapering has caused large sums of foreign capital to flow out of emerging markets.
The two largest emerging market ETFs, Vanguard FTSE Emerging Markets (VWO) and iShares MSCI Emerging Markets (EEM), have seen nearly $8 billion in combined outflows this year. 
Despite these troubling trends, emerging markets have rebounded since the Fed decided to delay the taper.  Let's take a closer look at three of the top performing emerging market ETFs over the last four weeks…
First Trust Emerging Markets Small Cap AlphaDex Fund (FEMS)
FEMS is the top performing emerging market ETF over the last four weeks.  It's up 8% over that time.  It's currently trading for $35.43. 
This fund invests in select small-cap stocks using the AlphaDEX stock selection methodology. 
It selects stocks by ranking them according to growth factors like 3-, 6- and 12-month price appreciation, sales to price and one year sales growth.  It also ranks them separately on value factors including book value to price, cash flow to price and return on assets. 
The ETF currently holds 199 stocks.  The countries with the largest weighting are China with 35% and Taiwan with 13%. 
It has an expense ratio of 0.8% and a dividend yield of 3.43%.    
iShares MSCI Emerging Markets Value Index Fund (EVAL)
EVAL has been on nice run as well.  It's up 7.3% over the last four weeks to $47.44.
As the name suggests, this fund is composed of emerging market value stocks. 
Value typically has higher book value to price ratios, higher forward earnings to price ratios, higher dividend yields, and lower forecasted earnings growth rates than growth stocks. 
It currently holds 432 stocks.  The largest weighting is given to stocks in China with 18%, South Korea 17%, Taiwan with 12%, and Brazil with 11%.
It has an expense ratio of 0.49% and a dividend yield of 3.01%.
iShares MSCI Emerging Markets EMEA Index Fund (EEME)
EEME is another emerging market ETF performing well lately.  It's up 7.0% over the last four weeks to $54.02 per share.
This ETF is composed of stocks from emerging markets in Europe, Middle East, & Africa.  It's heavily weighted toward two countries.  South Africa makes up 41% and Russia makes up 35% of EEME. 
It has an expense ratio of 0.49% and a dividend yield of 3.41%.
Here's the upshot…
Investors' perception of emerging markets is largely bearish right now.  But if you dig a little deeper into more specific sub-sets of emerging markets, you can still find good investment opportunities.
Good Investing,
Corey Williams
Category: ETFs, Foreign Market ETFs
Corey Williams is the editor of Sector ETF Trader, an investment advisory service focused on profiting from ETFs and the economic cycle. Under Corey's leadership, the Sector ETF Trader has become one of the most popular and successful ETF advisories around. In addition to his groundbreaking service, Corey is the lead contributor to ETF Trading Research, where he shares his insights about ETFs and financial markets three times a week. He's also a regular contributor to the Dynamic Wealth Report and the editor of one the hottest option trading services around – Elite Option Trader.