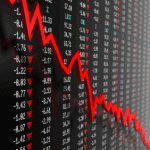 Over the last few months, we've seen a dramatic change in market leadership.
Growth stocks have gone from the penthouse to the outhouse while value stocks have picked up momentum. It's unusual to see this type of market action when there aren't ominous signs of economic slowing or stagnation.
One reason I've seen thrown out there for the dramatic change is hedge funds.
At the beginning of 2014, hedge funds that manage billions of dollars placed big bets on more upside on these hot investments. As these stocks began to underperform in March, many hedge funds were forced to unwind these positions.
As one hedge fund after another has pulled out of growth stocks, the prices of these stocks have dropped and forced even more selling.
At this point, growth stocks no longer have momentum and value stocks have become the new market leaders.
Let's take a look at three ETFs that have suffered some big losses over the last month…  
Global X Uranium ETF (URA)
URA has the dishonor of being the worst performing ETF over the last month. It's down 14.3% over that time.
Far from being a play on hot momentum growth, URA tracks an index of companies that are active in the Uranium mining industry.   It currently has 23 holdings. Industry heavyweight Cameco (CCJ) makes up an astonishing 24.2% of the holdings!
Needless to say, it's not surprising to see CCJ and URA are down in lockstep.
URA's recent drop in price has erased all of the year-to-date gains and it's now down 8.8% over the last year.
One of the biggest problems URA faces is the lack of growth in the nuclear power industry. In fact, nuclear power is on the decline.
For instance, one of the world's biggest users of nuclear power, Japan, will likely only restart one-third of their nuclear power plants that were in use prior to the Fukushima crisis.
Global X Social Media Index ETF (SOCL)
Global X strikes again with the second worst performing ETF over the last month. It's down 13.1% over the last month.
SOCL tracks an index of social media stocks. This includes things like social networking, file sharing, and other web-based media applications.
This ETF includes several momentum growth stocks like Facebook (FB), Linkedin (LNKD), Yelp (YELP), and Twitter (TWTR).
Individual investors, as well as hedge funds and other institutional investors, have been fleeing momentum stocks like rats fleeing a sinking ship.
The dramatic selloff among social media stocks has sent SOCL plunging down 18% so far this year. However, SOCL remains 18.9% above where it was a year ago.
With investor sentiment so bearish on these stocks, it will be hard for them to regain any bullish momentum for quite some time.
SPDR S&P Biotech (XBI)
XBI is the perfect example of going from the penthouse to the outhouse. It's down 11.8% over the last month. And it's now down 26.2% from the 52-wek high.
This ETF invests in biotechnology stocks that are in the S&P 500. It consists of roughly 70 different biotech stocks that are equally weighted.
There's been no place for biotech investors to hide as investors have dumped their holdings of momentum growth stocks. According to Barron's, this is now the third worst selloff for biotech stocks ever recorded.
Here's the upshot…
The increase in volatility among former high flying sectors is certainly troublesome.
The good news is – the recent selloff could provide a good buying opportunity for investors that can handle the ups and downs. Just make sure you're not jumping on an ETF like URA that's down because of poor fundamentals.
Good Investing,
Corey Williams
Category: Commodity ETFs, ETFs, Sector ETFs