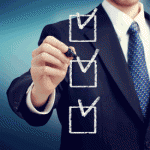 ETFs are steadily taking over a larger share of the investment market.
They have quickly become the investment tool of choice for institutional investors.  And more individual investors are using ETFs to invest in stocks, bonds, commodities, and real estate than ever before.
Many investors find themselves asking whether they should invest in mutual funds or ETFs.
One thing always surprises me….  Most people still don't know what an ETF is.  Link to http://etftradingresearch.com/what-is-an-etf
Obviously, investors need to know what an ETF is before they're willing to sink their hard earned money into one.  So, I often find myself explaining what an ETF is in casual conversations.
The one thing I emphasize most about ETFs is they have lower fees than mutual funds.  Over the long haul, the smaller fees charged by ETFs lead to a bigger nest egg.
But there are other things to consider besides cheaper fees.
Here are three questions every investor should ask?
Do ETFs Or Mutual Funds Have Better Management?
Most ETFs are passively managed.  In other words, they track an index that dictates what stocks the ETF holds.
On the other hand, mutual funds have a manager that decides what stocks the mutual fund holds.  Unfortunately, many mutual fund managers have underperformed relative to the index their fund is designed to track.
So, mutual fund investors get hit with a double whammy of higher fees and underperformance due to poor management.
There can be advantages to both passive and active management.  But more often than not, the higher fees associated with active management don't justify their cost.
How Will You Invest The Investment Income From Your ETFs Or Mutual Funds? 
One thing that mutual funds do well is reinvest investment income.  The fund manager will reinvest dividend payments into more shares of the mutual fund.
The number of shares you own of the mutual fund will increase over time as your investment income is reinvested into the mutual fund.
You can even buy fractional shares of a mutual fund so every penny of dividends is automatically reinvested for you.
On the other hand, ETF investors will receive a dividend payment that will show up as cash in your investment account.  You'll need to decide how and where to invest this cash.
That gives ETF investors more flexibility in deciding how to reinvest their investment income.  But it's not done automatically.  And you can't buy fractional shares of an ETF.  So any excess will be held as cash until you accumulate enough to buy a full share.
Can You Buy The ETFs Or Mutual Funds In Your Investment Account?
The last thing you need to consider is the availability of certain ETFs or mutual funds in your investment account.
Some ETFs or mutual funds can only be traded with certain brokerages.  If you have an account at the wrong company, you might not be able to trade certain ETFs or mutual funds.
It would obviously be very frustrating to find out an ETF or mutual fund you want to buy isn't available in your investment account after deciding on an investment you want to make.
Make sure to ask yourself these three questions as you research your next investment opportunity.
Good Investing,
Corey Williams
Note: Corey Williams writes and edits ETFTradingResearch.com.  Sign up for our free ETF reports and free e-letter at http://www.etftradingresearch.com/free-sign-up.  We're devoted to helping you make more money from ETFs.
Category: ETFs