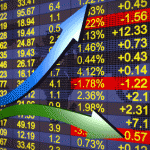 Leveraged ETFs have been a hot button issue as the ETF industry has grown in size.
These leveraged ETFs are different than run of the mill ETFs.  Most ETFs hold a basket of stocks that move in concert with the underlying index.  But leveraged ETFs are different; they promise to deliver 2x or 3x the returns of the underlying index.
In order to do this, they use complex financial tools like swaps and derivatives.
Leveraged ETFs only have about 4% of the total assets in exchange traded funds.  But they have been growing in popularity as the popularity of ETFs grows.
The New SEC Rules For Leveraged ETFs 
Now the SEC has proposed new rules that directly impact leveraged ETFs.
In short, the SEC wants to cap ETFs exposure to derivatives at 150% of the net assets.
If this is approved as a rule, it will force leveraged ETFs out of business.
Why Do We Need New SEC Rules For Leveraged ETFs?
Leveraged ETFs have been in the crosshairs of regulators for years.
Wall Street's brokerage regulator, the Financial Industry Regulatory Authority, has warned investors about them.  And FINRA said they are unsuitable for retail investors as far back as June 2009.
The reality is most leveraged ETFs only deliver returns that are equal to the 2x or 3x the underlying index when the ETF is held for one day or less.  Most investors don't trade in and out these ETFs on such a short time frame.
As a result, many investors don't get what they expect from leveraged ETFs.
Will New SEC Rules For Leveraged ETFs Help Investors?
Most retail investors don't understand how leveraged ETFs work despite the chorus of warnings from regulators.  And many of them end up taking losses on their investments because they didn't take the time to understand how the leverage works.
It boils down to managing expectations.
Leveraged ETF providers and regulators have done all they can to inform investors that most of these products don't deliver the returns if the ETF is held for longer than one day.
But most investors aren't savvy enough to understand this.  They see the potential for greater returns but they don't understand the risks.
Now the SEC is poised to take the next step to protect investors and regulate the leveraged ETF industry out of business.
This is bad news for ETF providers like ProShares and Direxion that have built their entire family of funds around leveraged ETFs.
Good Investing,
Corey Williams
Note: Corey Williams writes and edits ETFTradingResearch.com.  Sign up for our free ETF reports and free e-letter at http://www.etftradingresearch.com/free-sign-up.  We're devoted to helping you make more money from ETFs.
Category: Leveraged ETFs