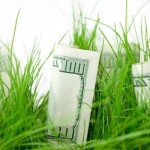 One of the biggest mistakes do-it-yourself investors make is ignoring dividend growth.
Needless to say, high flying momentum stocks that have the potential to double or triple in price have a place in a portfolio of growth stocks.  They are a great way to grow your nest egg.
But growth stocks aren't the only way to grow your bank account.  Investing in stocks that consistently grow their dividend can be just as effective and likely less risky.
A dividend growth strategy doesn't mean finding stocks with the biggest dividend yields today.  In fact, the best dividend growth stocks don't pay a big dividend right now. 
A dividend growth strategy focuses on stocks that are committed to paying a dividend and regularly increasing their dividend in the future.
Here's the thing…
The key to growing dividends is earnings growth.  So, many of the same things that make a growth stock attractive are also found in dividend growth stocks.
After all, a company can only grow their dividend over the long haul if they are growing their business as well.
For example, one of my favorite dividend growth stocks over the last decade has been Nike (NKE).  NKE is a company that has steadily grown sales, earnings, and their dividend year in and year out. 
Back in December of 2002, NKE began to grow their dividend.  At the time, the stock was trading for around $44 per share and they paid a quarterly dividend of 14 cents per share or a dividend yield of 1.3%. 
Today NKE pays a quarterly dividend of 24 cents per share and a dividend yield of 1.2%. On a split adjusted basis (the company has done two 2 for 1 stock splits), NKE has grown their dividend 585% since 2002!
Here's the real power of dividend growth investing…
If you had bought 200 shares of NKE in 2002 for $8,800 you would now own 800 shares of NKE today.  Your original $8,800 investment would pay you $768 in dividends this year.  That's an incredible annual dividend yield of 8.7% on your investment. 
The best ETF for dividend growth is the Vanguard Dividend Appreciation ETF (VIG). 
VIG holds a portfolio of 146 large cap dividend growth stocks.  These are stocks that have a record of growing their dividend year over year. It's an easy way to jump start your dividend growth portfolio.  
The drawback to VIG is it ignores the small and mid-cap companies that have the potential for huge dividend growth in the future.  One small cap stock with the potential to be a dividend growth superstar is GasLog (GLOG). 
GLOG operates a fleet of liquefied natural gas (LNG) tankers.  And the potential for them to grow their LNG shipping business as the US begins to export natural gas next year has tremendous upside.
What's more, GLOG is committed to paying and growing their dividend.  They recently raised their dividend 9% from 11 cents to 12 cents per quarter.  At a current price of $15.60, it has a dividend yield of 3.07%.
GLOG has the earnings growth potential to support higher dividend payments in the future and the commitment to pay them.
Here's the bottom line…     
As you can see, focusing on stocks that grow their dividend is a powerful strategy. 
The Vanguard Dividend Appreciation ETF is a good way to jumpstart your dividend growth strategy. Then finding smaller stocks with the potential to be dividend growth superstars like GLOG will allow you to build a portfolio capable of paying high yields on the cost of the investment when you need the income in the future.
Good Investing,
Corey Williams
Category: Dividend ETFs, ETFs