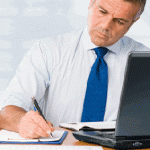 There's no doubt about it, demand for ETFs has been growing steadily over the last decade. Today, there are more than 1,500 ETFs and ETNs from 50 different ETF providers that are traded on US stock exchanges.
The large number of ETFs gives investors lots of choices. But finding the ETF that's right for you can be quite a chore.
Understanding how to use an ETF screener is an essential part of ETF investing.
What an ETF Screener is used for…
An ETF Screener is a simple web based tool for investors to find ETFs.
You input criteria like fund family, index, assets class, sector, performance, or geographic region. And the screener shows you which ETFs fit those criteria.
Not all ETF screeners are alike…
Some ETF screeners are very plain with only a few variables to screen for. These are great if you're just starting out.
Other ETF screeners are complex and have many variables like fundamental data or even technical price action. These tend to be a bit more complicated, but can give you more specific results and even reveal buying opportunities.
If you already have a brokerage account, then there's a good chance that there's an ETF screener on your broker's website. Often times you can screen for an ETF on their ETF screener, find the one you want, and buy the ETF in just a few clicks of the mouse.
Three Free ETF Screeners You Can Use Right Now…
If you don't have a brokerage account or are looking for an ETF Screener that doesn't require you to log in to your brokerage account… there a plenty of great options out there.
One of the simplest to use is on the NASDAQ website. Another popular ETF screener is on the Wall Street Journal. And, the one on marketwatch.com is nice too.
What an ETF Screener won't tell you…
An ETF screener is a great tool… but it doesn't tell you the whole story.
Simply put, an ETF screener is a good place to start your research. It will tell you what ETFs fit into the criteria you're looking for. But before you buy any ETF, you need to look at what the ETF actually holds.
You'd be surprised how much variance in the stock holdings and weighting of individual stocks can be between similar sounding ETFs.
So, before you make a decision to buy any ETF, make sure you go to the fund family website and review the current holdings.
I hope that helps you understand how you should use an ETF Screener.
Good Investing,
Corey Williams
Note: Corey Williams writes and edits ETFTradingResearch.com. Sign up for our free ETF reports and free e-letter at http://etftradingresearch.com/free-sign-up. We're devoted to helping you make more money from ETFs.
Category: ETFs