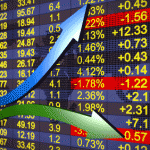 The selloff on Wall Street is accelerating to the downside…
Over the last month, only three of the nine Sector SPDR ETFs are positive. 
The health care sector is the best performer with a 3.41% gain, the utilities sector is next with a 1.94% gain, and technology's 1.13% gain is the only other sector that's up over the last month.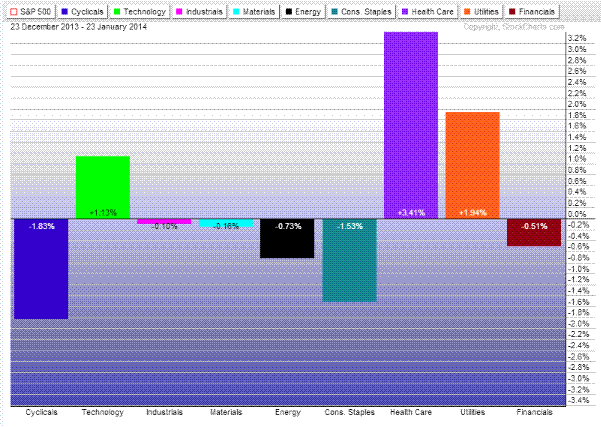 And the worst part is the sectors that have the biggest losses are consumer related and financials.  The bullish outlook so many have professed to have for the US economy should be good for these sectors.
What's going on?
Frankly, it's a long overdue correction.
Just about everyone is bullish on stocks this year.  But fast moving traders and long term investors alike have been slow to put money to work this year. 
Traders jumped on fast moving industries like solar and biotech.  But this is hot money.  It will come out just as quickly.
In fact, the trading that's not a computer program looks to be portfolio rebalancing. 
So it's not surprising to see some profit taking in stocks and buying of precious metals and bonds after they were down last year.  That's simply what people who follow an asset allocation strategy must do.   
Everyone else is waiting for a better buying opportunity. 
The good news is this selloff is going to give them the opportunity they've been waiting for.  A 5% or 10% correction right now could be the best thing for the market.
It could bring a lot of money into the market that has been sitting on the sidelines.
Here's the upshot…
Defensive sectors like health care and utilities are holding up best in the selloff while consumer and financial sectors getting hit the hardest.  But in the long run, the short term drop in these sectors will prove to be a great buying opportunity.  
Good Investing,
Corey Williams
Category: ETFs, Sector ETFs