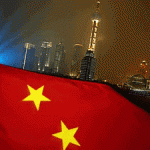 The latest economic data out of China isn't good.   But there might be an opportunity for investors to make money investing in China ETFs.
In January, Chinese imports and exports unexpectedly fell. Exports fell 3.3% while imports dropped a whopping 19.9% from the same time a year ago.
Economic growth is now expected to be around 7%. That's the slowest pace in 24 years.
Needless to say, this has given rise to fears of a slowdown in China's economy.
However, I think these concerns are overblown. Don't forget, the unusually weak data comes during the Chinese holidays that have notoriously volatile data.
Low Oil Price To Benefit China ETFs
According to the IMF, the drop in oil prices should add 0.3% of 0.7% to economic growth in China.
What's more, the drop in energy costs will further cool off inflationary pressures that were already steadily declining.
In other words, the drop in oil prices should be a huge benefit to Chinese consumers.
New Stimulus For China?
More importantly, the slowdown in economic growth and a slowdown in inflationary pressures pave the way for China's government to introduce more stimuli.
Let's be honest… the Chinese government isn't going to let the economic growth slow to the point that it starts causing civil unrest.
And if they aren't concerned about new stimulus creating too high of inflation, then there is a real possibility that they'll introduce new economic stimulus this year.
Obviously, any efforts to spark faster growth should be a big benefit to any ETF that hold Chinese stocks.
Plenty Of China ETFs To Choose From
There are more than 350 ETFs that have exposure to Chinese stocks! Some are made up entirely of Chinese stocks while some have a very small percentage of assets in Chinese stocks.
ETFs like iShares China Large-Cap ETF (FXI) and First Trust China Alpha Dex Fund (FCA) give you a simple way to get exposure to large cap Chinese stocks.
Meanwhile, ETF issuer Global X has entire line of ETFs devoted to China.  You can invest in specific industries like energy with Global X China Energy ETF (CHIE) or consumer stocks with the Global X China Consumer ETF (CHIQ).
You can even tab into the small cap Chinese stocks with the Guggenheim China Small Cap ETF (HAO).
Needless to say, there's no shortage of ETFs to choose from.
Here's the thing…
Investors are fearful about the current state of China's economy. But these times of fear typically turn out to be great buying opportunities.
The current economic conditions are right for the Chinese government to provide some sort of stimulus to the economy. And in the past, these efforts have translated into faster than expected economic growth and a strong bull market in Chinese stocks.
In short, now's the time to make your investments in ETFs that hold Chinese stocks.
Good Investing,
Corey Williams
Note: Corey Williams writes and edits ETFTradingResearch.com. Sign up for our free ETF reports and free e-letter at http://etftradingresearch.com/free-sign-up. We're devoted to helping you make more money from ETFs.
Category: Foreign Market ETFs