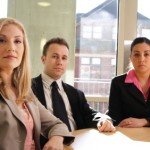 In today's ETF showdown, we're taking a look at Consumer Staples ETFs.
As you know, ETF providers like iShares, State Street, ProShares, and many others offer ETFs that sound similar.  But just because they have a similar name, doesn't mean they'll have the same performance.
When your hard-earned money is on the line, selecting the right ETF is crucial to maximizing your profits and minimizing your losses. 
Let's take a look at three popular Consumer Staples ETFs… 
Consumer Staples Select Sector SPDR (XLP) is the clear leader of this sector.  Its $6.7 billion in assets under management is 4X the size of the next largest consumer staples ETF.
This ETF is market cap weighted with an expense ratio of 0.18% and a dividend yield of 2.65%.
XLP is up 24% year-to-date at a recent price of $42.84.  Over the last month, XLP is up 8% while the S&P 500 is up 5.5% over the same time.  In other words, XLP is outperforming the S&P over the last month. 
What's more, XLP broke above a strong resistance level at $42 on October 28th on a large spike in volume.  Since then, XLP has pulled back to test support at $42 and begun moving higher again. 
This is a bullish signal for XLP that indicates it should continue moving higher.
The consumer staples ETF with the best year-to-date performance is the First Trust Consumer Staples AlphaDEX Fund (FXG). 
At a recent price of $34.84, FXG is up a whopping 39% this year.  It's outperforming XLP by more than 15% and the S&P 500 by 13%. 
The reason FXG is racking up superior gains is AlphaDEX stock selection methodology.  It uses a rules based system to select and weight stocks based on superior growth or value factors. 
In fact, if a stock doesn't rank in the top 75% of stocks based on their system, it's not even included in this ETF.  Clearly, eliminating these stocks with inferior fundamentals is helping drive superior performance than simple market cap weighting.
The more complex weighting system does come with a bigger price tag.  FXG has an expense ratio of 0.7%.  It has an annual dividend yield of 1.75%.      
XLP and FXG are focused solely on US based consumer staples stocks.  The iShares Global Consumer Staples ETF (KXI) adds international stocks into the mix.   
KXI tracks an index of US and international consumer staples stocks.  It currently holds 101 stocks. 
At a recent price of $86.57, it's up 18% year-to-date.  Not surprisingly, it's underperforming relative to the ETFs that focus solely on US consumer staples stocks.  After all, US stocks have been the hottest market this year.
KXI has an expense ratio of 0.48% and a dividend yield of 2.3%. 
Here's the bottom line…
XLP may be the biggest consumer staples ETF around, but the AlphaDEX stock selection methodology in FXG is driving superior returns.  And adding foreign stocks into your consumer staples investment has been a drag on performance.
Clearly, these differences have led to a significant difference in performance of these similar ETFs.
Good Investing,
Corey Williams
Category: ETFs, Sector ETFs