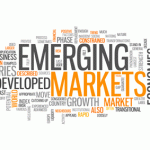 There's no doubt that China has been a thorn in investors' sides over the last few months.  After all, their stock market is down 40% from the recent peak.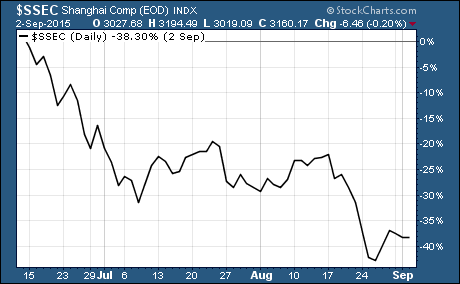 It's never good when one of the world's largest economies is struggling.  And it's been an even bigger headwind for emerging markets than developed markets.
As you know, China is the kingpin of emerging markets.  Due to the size of the country and the amount of people living there, China's economy dwarfs other emerging market economies.
As a result, weakness in China has also been a headwind for emerging market ETFs. 
A Solution To The China Headwinds For Emerging Market ETFs
Emerging Global Advisors just launched the EM Core ex-China ETF $XCEM.  As the name suggests, it invests in stocks from emerging markets except those in China.
XCEM Is A New Emerging Markets ETF For 2015 
XCEM is designed to track the EGAI Emerging Markets ex-China Index. The index can track up to 700 emerging market stocks… except, of course, companies that call China and Hong Kong home.
The countries that get the largest weighting in XCEM are South Korea, Taiwan, Brazil, India, and South Africa.
Who Is XCEM For?
There have been a lot of developments in the Chinese stock market over the last year.  Some of them are good…  and others aren't so good (like the aforementioned 40% drop).
One thing's for sure, Chinese stocks take up a bigger portion of broad based emerging market ETFs today than they did a few years ago.
And many emerging market ETFs are planning to increase their exposure to China A-Shares that were recently opened up to foreign investors.  Needless to say, that's not good news if you're expecting emerging market stocks outside of China to be the best performing emerging market stocks.
If you're looking to for a way to invest in emerging market stocks without China, then XCEM is right for you.
Good Investing,
Corey Williams
Note: Corey Williams writes and edits ETFTradingResearch.com.  Sign up for our free ETF reports and free e-letter at http://www.etftradingresearch.com/free-sign-up.  We're devoted to helping you make more money from ETFs.
Category: Foreign Market ETFs
Corey Williams is the editor of Sector ETF Trader, an investment advisory service focused on profiting from ETFs and the economic cycle. Under Corey's leadership, the Sector ETF Trader has become one of the most popular and successful ETF advisories around. In addition to his groundbreaking service, Corey is the lead contributor to ETF Trading Research, where he shares his insights about ETFs and financial markets three times a week. He's also a regular contributor to the Dynamic Wealth Report and the editor of one the hottest option trading services around – Elite Option Trader.